Are Your Kids Watching the Tsunami Footage?
Do You Shield Your Kids From the News?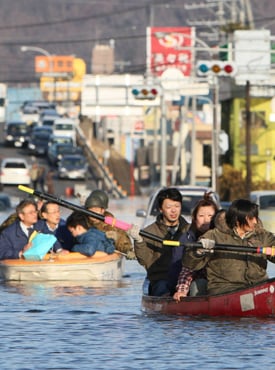 If you're anything like me, it's been hard not to keep the TV tuned to the news over the past few days. The sheer force of the Japanese earthquake and tsunami has captured my attention, and the first-hand tales of the survivors have taken hold of my heart. With lil ones running in and out of the room, I've had to temper my newshound-ish tendencies and look out for their well-being. A few times, my older son caught an image of the massive wave tearing through a town, and I've resorted to these tips to explain the natural disaster to him. But, more often than not, I've found myself holding off on watching the news networks until the tots are comfortably tucked into their beds.
In light of this most recent disaster, do you shield your lil ones from the news?