Yummie Tummies
Mommy's Lil Helper: Yummie Tummies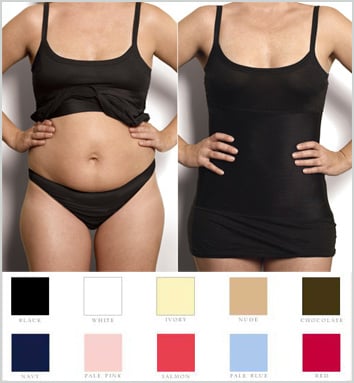 Too bad when baby pops out, the waistline doesn't snap back to pre–pregnancy shape. For some, it can take a while to get back to the former self. For others, Yummie Tummies are here to help.
Started by Heather Thomson, who worked for J. Lo, Sean Jean, and Beyonce Knowles, the designing mother of two created Yummie Tummies. Fighting the battle of the bulge after two children, the entrepreneurial mother began sewing the nifty torso tighteners in her NYC apartment. Before she knew it, she had a hit.
To learn more about this secret weapon,
.
Unlike some other body shapers, these bad boys are made to stay in place, not leaving mums with an embarrassing spare tire. The genius designer told WWD:

The whole idea was to make a shaper that looks good, is comfortable and really works. The fabric is designed to not roll up over your belly and is made for layering over or tucking into pants or skirts. The panel will fit comfortably smooth and will naturally whisk moisture away, which makes them great for the gym. I seriously wear a Yummie Tummie every single day — my bra, my underwear, my Yummie Tummie.
Yummie Tummies come in eight practical styles and ten matchable colors. The wholesale prices range between $26 to $34. Only available in a handful of high profile boutiques in New York and Los Angeles, these tops are set to blaze their way into 400 stores this year.
I can't wait to get my hands on one of these chub flatteners!