Zhu Zhu Pets Get Unsafe Ratings From Good Guide
Will You Still Hunt For a Potentially Harmful Hairy Hamster?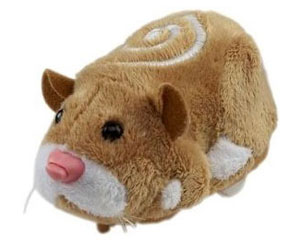 The Zhu Zhu craze may be over just as quickly as it started. While many shelves are empty and parents are frantically hunting for the furry "it" toy of the year, a new report reveals the Zhu Zhu Hamsters aren't as safe as one might hope. The Good Guide rates their toys on a 1 to 10 scale with 1 being the best. According to the site's testing, the virtual animal earns a higher rating of 5.2 due to high levels of antimony and tin, which can have adverse effects on a child's immune and nervous systems and have been linked to cancer, lung and heart problems. Some may ignore the rating and continue to track a hamster down while others may bypass the popular toy in hopes of finding something easier and safer. Will you still be on the hunt for the hamster?