iLatch iPad Holder For Kids
iLatch Traveling iPad Holder: Kid Friendly or Are You Kidding?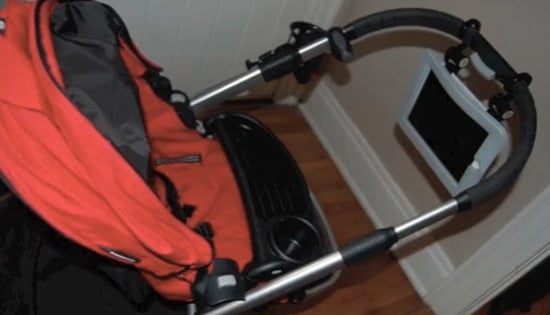 Face it: as much as we love our gadgets, our kids love them more. iPhones and iPads were meant to be mom and dad's lil toys, but if you've ever tried to pry one out of a lil one's hands, you know just how much they love them.
We've seen mamas find a way to incorporate their smartphones into daily strolling routines with products like the Texthook and the Bugaboo iPhone holder. Now one mama has created a way to tote her iPad when taking a stroll. The iLatch ($50 or $25 if you support through Kickstart today) uses unique clips to attach to a stroller handlebar, the back of a restaurant chair, or just about anywhere. The creator — a mom who needed a solution for a tot who liked his shows while traveling — is hoping to raise enough money through Kickstart ($7,000) to get the device made this Fall. What do you think of it?