iPad Baby Seat
The Fisher-Price Activity Seat Sparks Debate Among Parents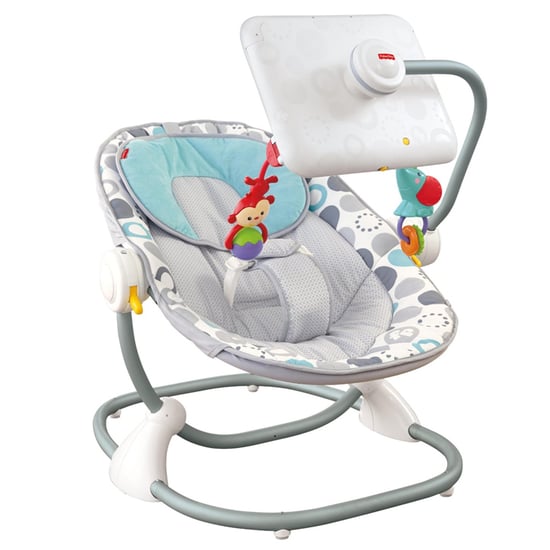 Never has a baby bouncer caused so much controversy. Fisher-Price recently released the Newborn-to-Toddler Apptivity Seat ($80), a bouncer that keeps baby safe while mom gets stuff done around the house. The problem, however, has to do with the toy bar that includes hanging toys, a mirror, and a place to put your iPad. While Fisher-Price sees this as an added form of entertainment, many parents think this is a danger to baby's brain.
They have a point. The American Academy of Pediatrics says children under the age of 2 should avoid any screen time. Critics also think the iPad feature teaches kids to rely on technology for entertainment, and parents to rely on it as a babysitter. Those who have reviewed the product called it "damaging," "a terrible idea," and "an embarrassment for humankind."
In a letter to the Huffington Post, Fisher-Price representatives said they understand parents' concerns, but that the iPad is an optional feature. "Parents can remove the toy bar that holds the iPad completely, or they can choose to use the toy bar with just the mirror," the company wrote. "The Apptivity portion of this product is there when parents want it and removable when they don't, so they have options for using the product that are most comfortable for them and their child over the course of time the seat will be in use."
What do you think of the Apptivity Seat? Weigh in on our poll and in the comment section!