The iPotty iPad Potty-Training Toilet
The iPotty: Kid-Friendly or Are You Kidding Me?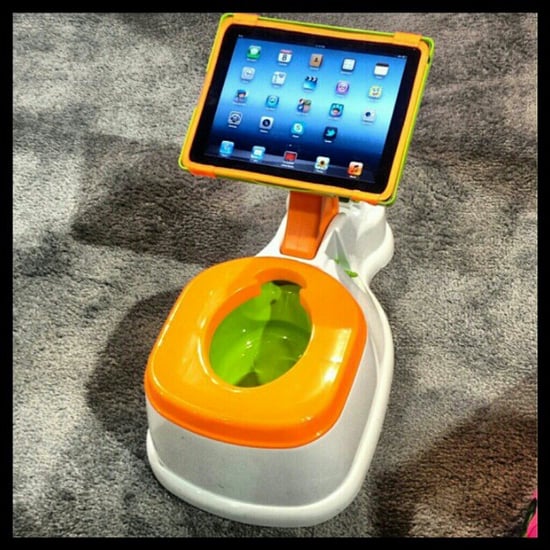 Parents often enjoy a good read in the loo, so why shouldn't newbies using the potty for the first time have the same experience? Ask any mama who's been through potty training what the toughest part of the process is, and she's likely to say that getting your child to actually leave her activity and sit on the toilet is half the battle. So what if the potty actually had a fun toy — such as an iPad — attached to it? Would it make potty training any easier?
CTA Digital, a firm known for making tech products more accessible for tots, caused quite a stir this week when it introduced the iPotty ($40) at the Consumer Electronics Show in Las Vegas. The potty-training toilet for digitally connected tots is a traditional free-standing potty with an extended arm designed to hold an iPad (it has a touch-screen protector to keep the device from splashes and unwashed hands).
Potty training can certainly be stinky business — would the iPotty help make it easier?