Baby Shower Diaper Cakes
It's Not a Baby Shower Without a Diaper Cake!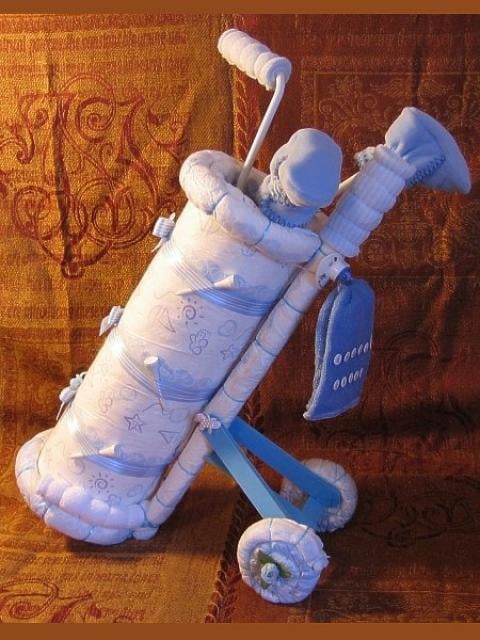 22
Golf Clubs Diaper Cake
This amazing golf bag diaper cake ($9 for the instructions) is so cute, you won't ever want to take it apart. Made from diapers, washcloths, baby booties, and other "secret crafting items," it is full of necessities for newborns.