Easter Party Printables and Downloads
18 Printables For a Cute and Clever Easter Day!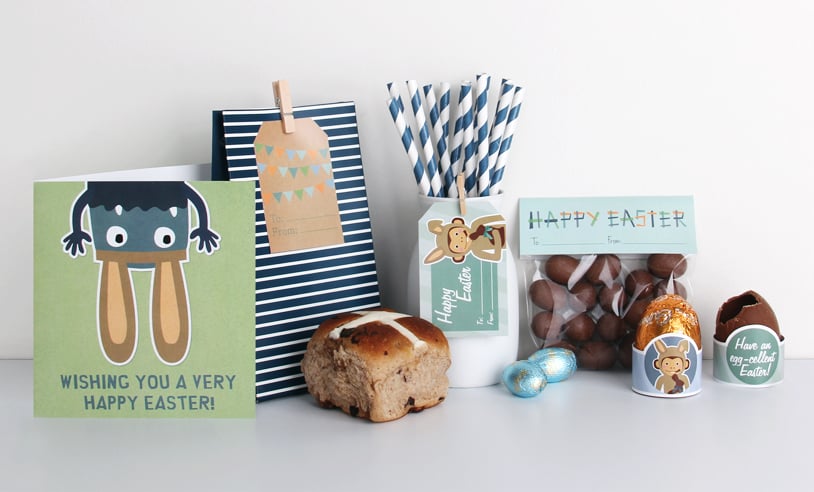 6
Just a Little Bit Loopy . . . Party Ensemble
Aussie-based online design shop TinyMe has a range of free downloads in celebration of the Easter holiday. Just a Little Bit Loopy features a navy and green palette with sweet characters in bunny costumes. Your kids will love this one!