Savory Cupcake Recipes
Tori Spelling Shakes Up Dinner With Savory Cupcake Recipes
5
Mini Pepperjack Savory Cupcakes With Creamy Pesto Swirl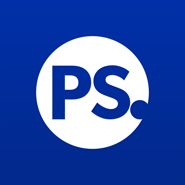 Mini Pepperjack Savory Cupcakes With Creamy Pesto Swirl
Ingredients
Mini Pepper Jack Savory Cups
1 ball plain pizza dough
½ cup pepper jack cheese
olive oil for brushing
Creamy Pesto Frosting
¾ cup soaked cashews — drained
2 tablespoons water
1 cup fresh basil
½ avocado
½ cup lemon juice
2-3 tablespoons olive oil
1 cup walnuts (add more to thicken as needed)
8 small cloves raw garlic
¼ teaspoon pepper
1 tablespoon maple syrup
salt to taste
optional: ½ jalapeno or 1 teaspoon red pepper flakes for spice.
Garnish: finely diced fresh tomato and fresh basil leaves
Directions
Heat oven to 400 degrees.
Place small balls of dough in each tiny muffin cup. Brush balls with olive oil and sprinkle a pinch of cheese on top of each.
Bake at 400 for 15 minutes or until golden brown on the edges.
For Creamy Pesto Frosting, add all ingredients to a blender or food processor. Blend until smooth. Salt to taste — and add more lemon juice to thin further or more walnuts to thicken. You can add in a half a jalapeno — or spices like cayenne or red pepper flakes as desired.
Chill frosting until ready to use. Then use frosting tip to swirl on top.
Garnish with fresh basil leaves and diced fresh tomato.
Information
Category

Cheese, Side Dishes
Source: Kathy Patalsky