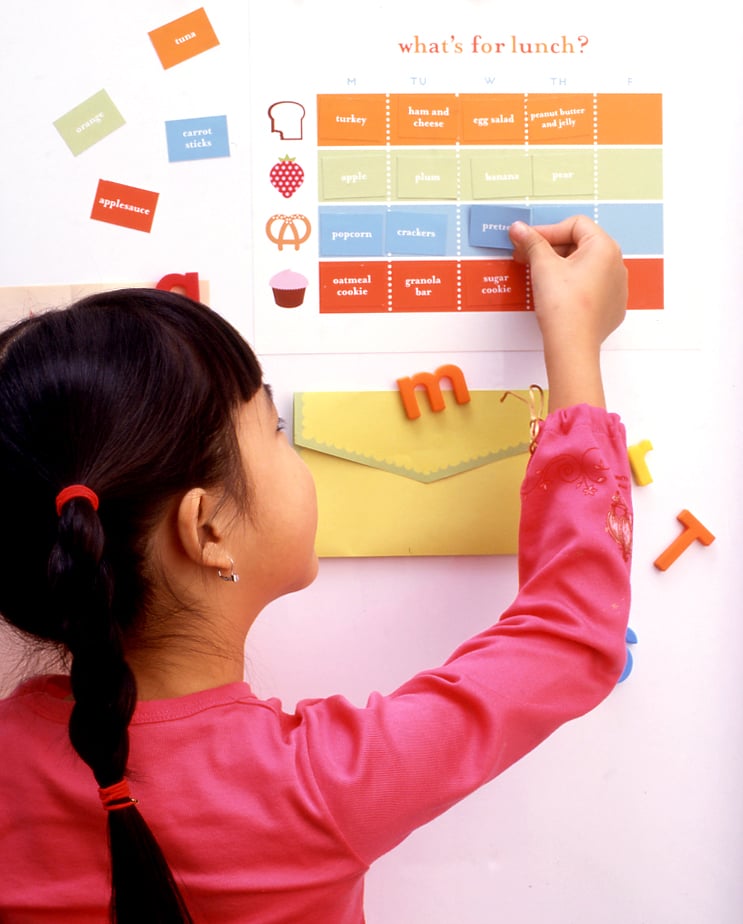 School lunch doesn't have to be boring or only Mom's job. Get your child involved by making this easy magnetic lunch chart that will totally get your child in the back-to-school spirit.
Source: Copyright © 2004, Martha Stewart Living Omnimedia, Inc.
Originally published in the Fall issue of Martha Stewart Kids.