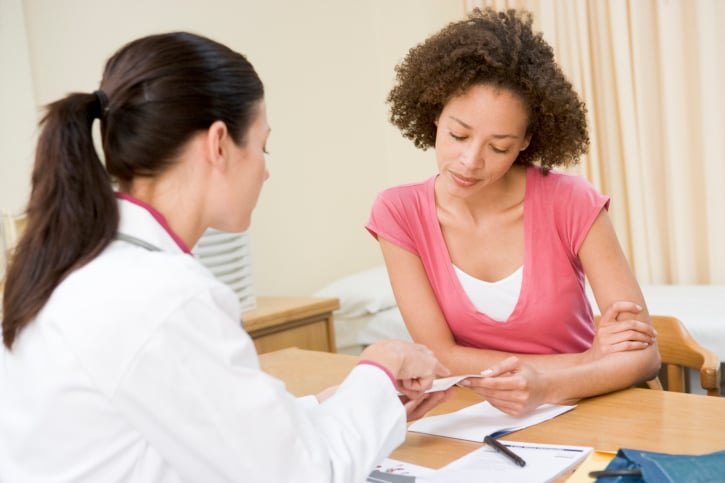 5
"Interview" Potential Candidates
While interviewing a doctor for your baby may seem like a strange concept, it's become fairly commonplace for pediatricians to meet with expectant parents before they make a commitment. Some practices even hold group information sessions for moms- and dads-to-be to familiarize themselves with their office's philosophies and answer any questions. Once you've honed in on a few candidates for the job, phone their offices to see what they offer in terms of prebaby meetings. Once you're there, here are a few important topics to address:
Is the doctor affiliated with the hospital you'll be delivering at?
What are the office's hours? Do they work with your schedule?
How long does it usually take to schedule an appointment?
What's the process if you have a question that doesn't require a visit? Will the doctor answer emails, texts, or voicemails? How long does a response generally take?
How do your views match up (or differ) on topics like breastfeeding, cosleeping, sleep training, and vaccinations?
Take note of things like the cleanliness and overall vibe of the office and waiting room, how friendly the staff is, and whether or not you're comfortable with the doctor's attitude and viewpoints.