Fourth of July Ideas For Kids
99 Ways to Make This Your Best Fourth of July Ever!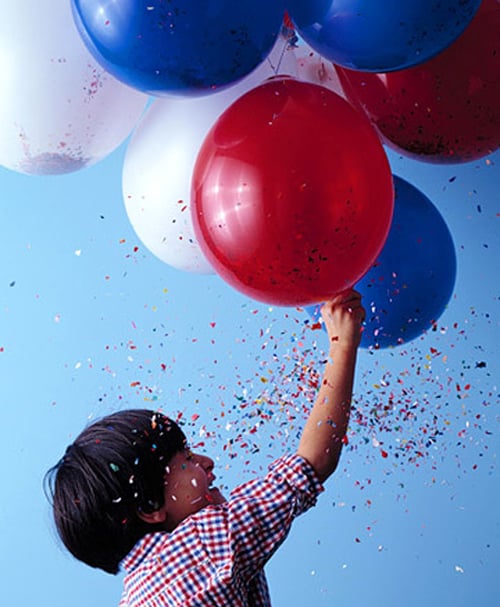 62
Make These: Confetti Balloons
Confetti-filled balloons allow a big explosion without any fire. Just use a funnel to pour confetti into a balloon until it's a quarter full, then inflate it with a hand pump. You can even pop them indoors!