Danielle and Kevin Jonas's Playroom
Danielle and Kevin Jonas Have One Lucky Baby: Peek Inside Her Playroom!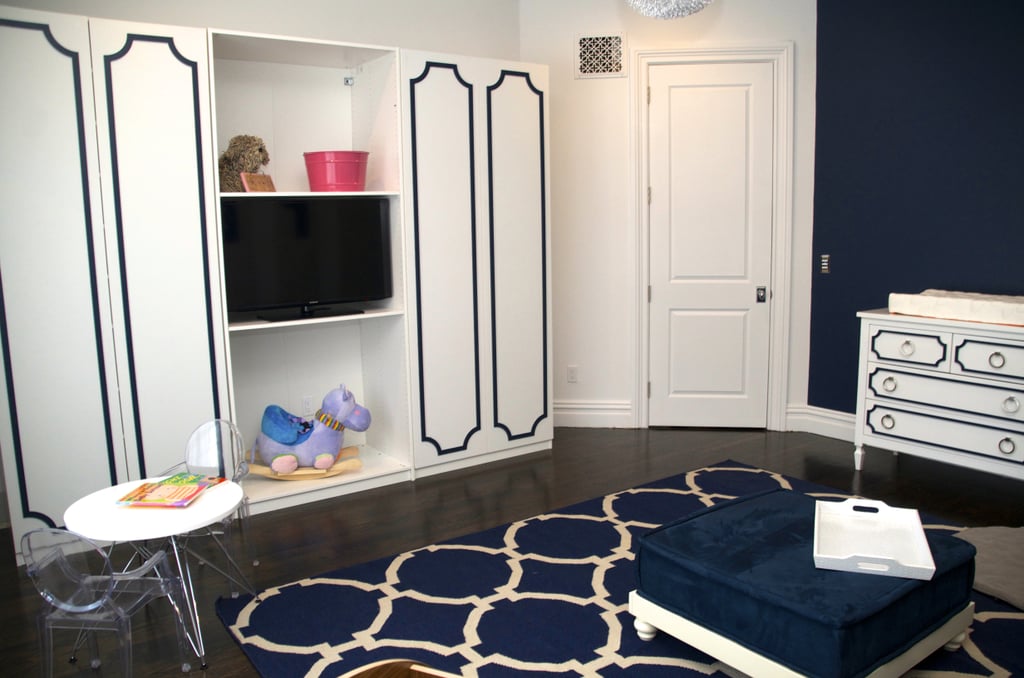 PS: Navy is a bold pick for a playroom! How do you incorporate dark colors into a kids' space while still keeping the tone upbeat and fun?
VA: It's all about balance. Navy can be a little intimidating on paper for a playroom, but when it's paired with sweet little birds and cute pom-poms, it instantly softens the overall space.