Toy Stories Book Shows Kids' Favorite Items
Around the World in 80 (or More) Toys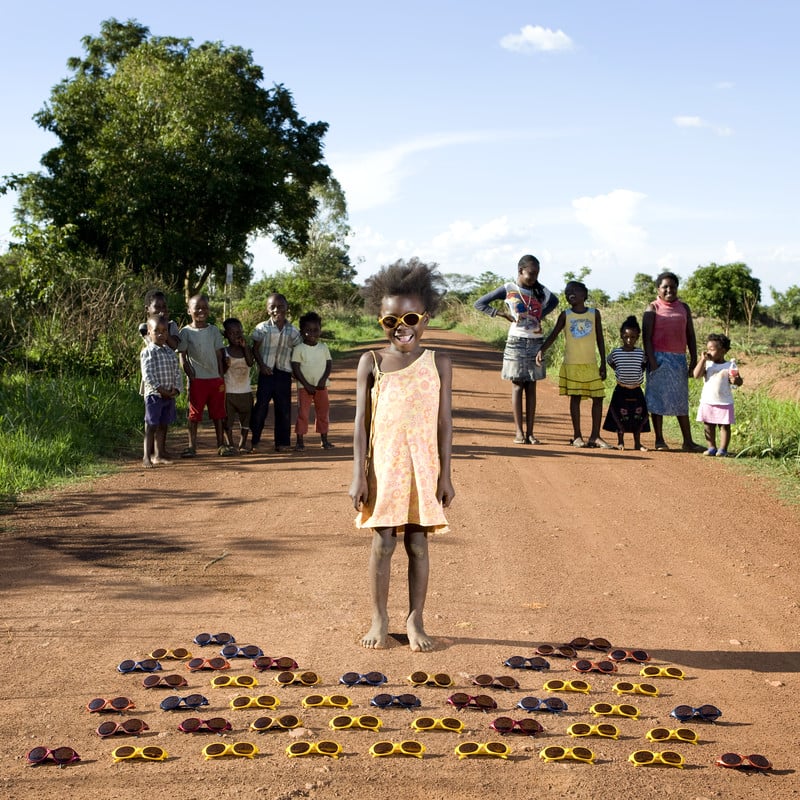 In addition to their favorite toys, the children came with special stories about their prized possessions. There was one moment in particular that Galimberti found extremely memorable.
"I was in this little village in the north part of Zambia, a place where there is almost nothing," Galimberti recalls. "No electricity, no running water, and of course no toy stores." For these children, Galimberti notes, playtime means running outside with other kids and creating toys out of the things they find in nature. He had all but given up hope on finding a suitable subject, but luck — and perhaps a not-so-secure truck — was on his side.
"Maudy had found a box full of sunglasses on the ground along the main road," Galimberti says, noting that the box most likely fell off a truck, "so all the children of the village were playing with these glasses." The children were delighted to have something other than sticks and stones to play with, even if it wasn't a typical toy.
Source: Gabriele Galimberti/INSTITUTE