Busy Philipps Talks Summer Plans and Mom Guilt
Busy Philipps Talks Summer Plans, Kids' Parties, and Mom Guilt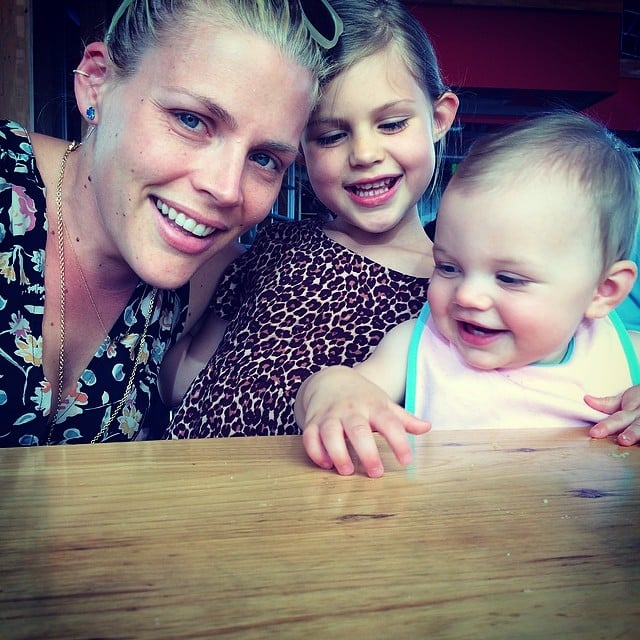 PS: We love seeing it on Instagram. Speaking of which, you are one of those moms who balances showing off your girls while also giving them their privacy. How do you decide what to post when it comes to the kids?
BP: It's a family decision. My husband is involved and honestly Birdie's involved. I went on Ellen a while ago, and Ellen is famous for being a show where people share great photos of their kids. There's this amazing video of Birdie singing and dancing to this song. It was a really short little clip and I thought it would be perfect for Ellen. I asked Birdie if I could show the clip, and she was like, "No Mom, that's just for us." Then she was like, "You can show that picture of me and Cricket," and I said "Great, that's what I'm going to show."
I think that parents have a responsibility to their kids with their online presence. These things are going to exist, possibly in perpetuity, and you don't want your children at age 12, 15, 19, 25 to be embarrassed by something you posted on Facebook about when they were 3 and had a hard time pooping. Yes, they are my greatest pride and joy and I love them so much, but they are their own people. They deserve to be treated like that.
PS: In a way, you are also teaching her how to be responsible online, which a lot of parents forget to do when it comes to social media.
BP: I think, because it's an exciting new medium, and people are proud of their kids, we want to share how amazing, wonderful, and unique snowflakes our kids are. But you have to do that while being mindful of the fact that the Internet can also not be the safest place in the world. Your kids are their own people and they're going to grow up to be their own people. You need to be aware of that.
Source: Instagram user busyphilipps