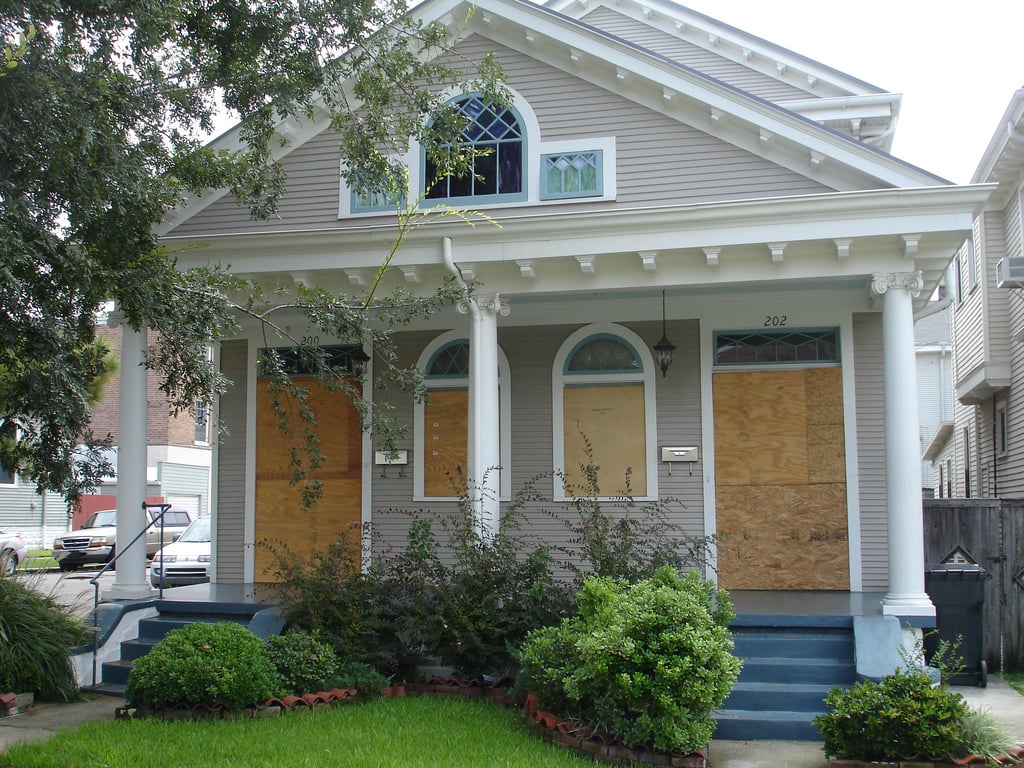 A few extra precautions can minimize any storm-related damage done to your home. Consider the following:
Board up windows. If you do not have storm shutters, cut 5/8-inch marine plywood to fit your windows.
Install straps or additional clips to securely fasten your roof to the frame structure.
Clear rain gutters and downspouts.
Trim trees and shrubs to make them more wind resistant.
Bring inside all outdoor furniture and loose fixtures, such as trashcans or lawn decorations.
Source: Flickr user Witty Name