No-Fee Debit Cards
3 Places to Find Debit Cards That Won't Charge Usage Fees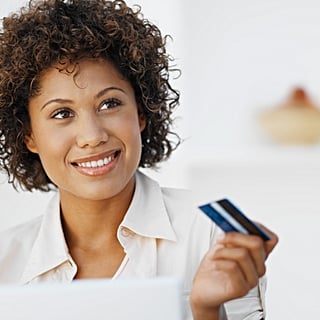 Many are unhappy with the debit card fees introduced by banks that want to reap more profit from their customers. I'm sure by now you've heard about the $5 monthly fee Bank of America is planning on charging for debit card usage. Other banks plan to follow suit and consumers have been lashing back, threatening to cancel their accounts.
According to a SavvySugar poll, 91 percent of readers are unwilling to pay the extra debit card fees and will resort to methods such as using a credit card or cash. About 44 percent say they plan on switching banks to avoid paying fees.
If you're looking for a debit card that won't charge you for your swipes, here are three suggestions:
PayPal: If you already have a PayPal account, you might want to consider the PayPal Debit MasterCard. The debit card will tap into your funds in your account or the bank account that's synced with your PayPal. There are no fees when using this card with businesses that accept MasterCard. Keep in mind that there are fees for withdrawing money from ATMs, unless it's a Maestro or Cirrus ATM. You'll also be charged fees if you use the card when you're out of the country.
ING Direct: ING Direct customers not only get decent interest rates (0.3 to one percent for checking accounts, depending on the amount of money in the account), but they can also opt for a relatively fee-free debit card. You won't get charged when you use your debit card to purchase items and there are over 35,000 ATMs around the country that allow for fee-free withdrawals. To get the card, all you need to do is sign up for a checking account with ING. You'll also be charged foreign transaction fees with this card. If you're not an ING Direct account holder, be sure to check out other online banks — they will likely offer similar deals.
Read on to find out more.
Credit Unions: Credit unions are owned and run by their members, so these institutions have the best interests of their customers at heart, which means fewer sneaky fees and better interest rates. To find a credit union near you, check out CULookUp.com.
It can be a hassle moving all your money around to a credit union or another bank, but it's convenient to apply for debit cards with these three types of institutions if you already have accounts with them. If you decide to get a new debit card, remember not to shop with the debit card that will charge you for usage and only rely on it for cash withdrawals. Meanwhile, use your new fee-free debit card for purchases. Of course, it's tough mixing and matching cards, and you might find the $5 fee worth paying to avoid the hassle of juggling cards and accounts.