79 Percent of Potential Employers Search Employee's Social Network Account Before Hiring
Hiding Your Digital Life From Future Employers: Smart or Silly?
Not only are federal agents trying to friend you, but your future employers may be trying to snuff you out online as well. I've warned you before about Twitter TMI and oversharing on your favorite social network (which will help prevent embarrassing situations), but it could also help you land (and keep) a job.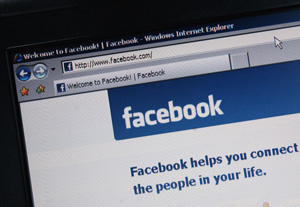 An increasing number of potential employers (79 percent of US hiring managers to be exact) are performing some kind of social network recon — checking on candidates' Twitter feeds, Facebook profiles, and any other available information — to get a handle on whom they're hiring. You may think what you post after hours is off limits, but your incriminating tweets, negative job-related status updates, and risqué photos could tell the tale about how much you value your job and what you're really like out in the real world.
Which is why many new job-seekers are changing their privacy settings and disguising their online profiles during a job search so it's harder for employers to locate them online. But just so you know — changing your profile's display name won't do the trick. You can still be searched by your email address! What do you think — is disguising your digital life in the name of a job smart, or just kind of silly? I mean, your profile isn't that bad, right? Right?