Advice For Owning Your Own Business
How 2 Entrepreneurs Found Sugar-Sweet Success by Age 30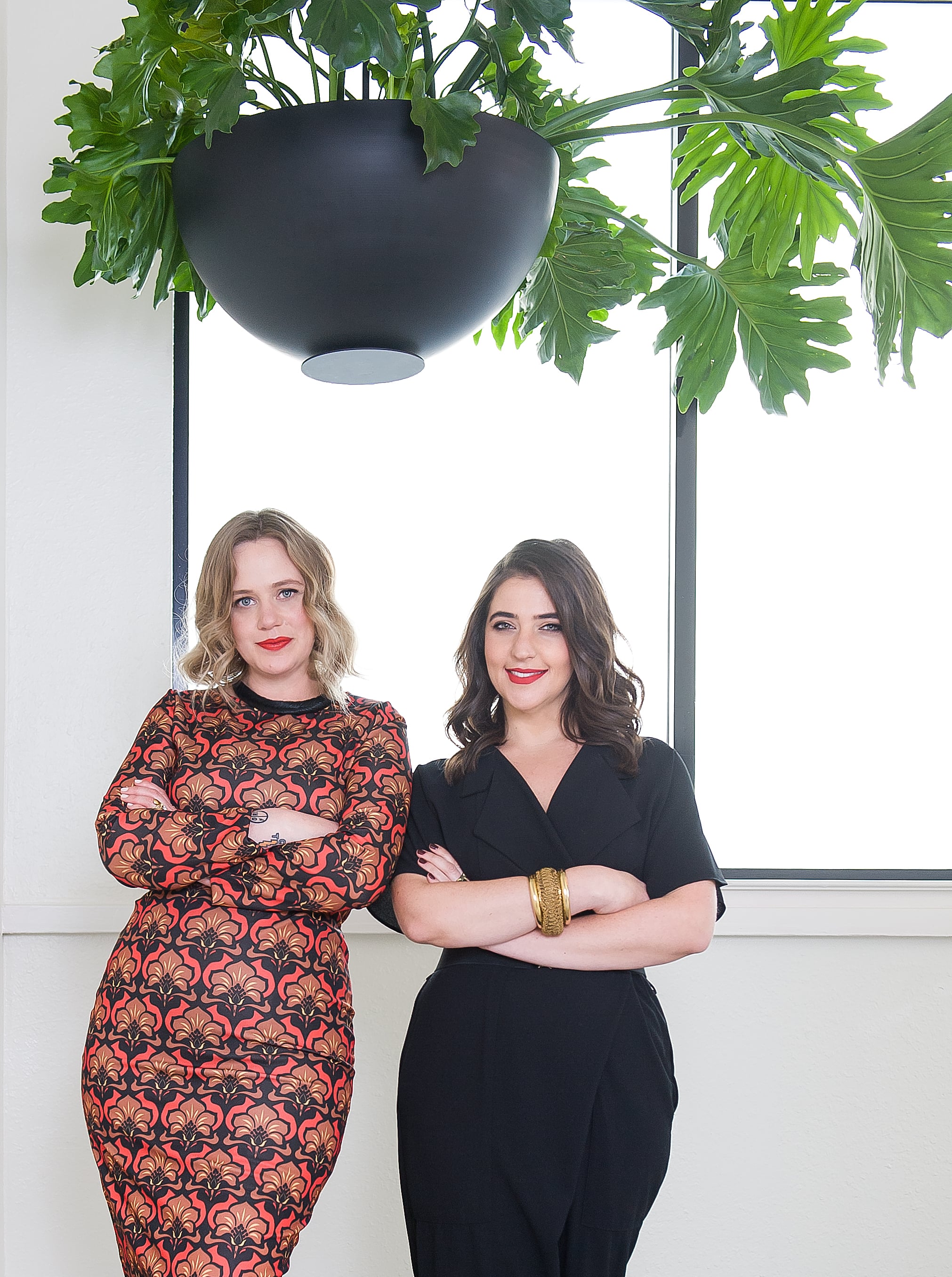 Carrie Baltezore and Amy Ephraim are the rad duo behind CANE, a sophisticated and ultracool sugaring studio in San Francisco's NoPa neighborhood. But besides being the kind of people you feel cool just knowing, they're both smart, inspiring women who impressively each became business owners by the age of 30. One-year-old CANE is Amy's first venture with Carrie, while Carrie has owned HABIT, a similarly stylish SF hair-removal salon, since 2005. Together, they share the fresh perspective of a first-time business owner and the learnings of someone who's been through it before. The biggest takeaway: Try it! Take the leap!
POPSUGAR: What made you decide you wanted to own your own business at such a young age?
Amy Ephraim: I actually realized I wanted to own a hair-removal salon when I was about 23. I was working at my first "job job" after college (G-chatting the day away) and went to get a bikini wax. I loved the environment of the salon — the "girl's girl" attitude, the beauty-insider feel, the happy employees — and saw my future.
Carrie Baltezore: It happened pretty naturally. I didn't think about it as a dream. It wasn't a "maybe someday or let me talk to other business owners and map out a plan." It felt more like the next promotion at a job but with life.
PS: How did you decide you were financially ready to be a business owner?
AE: Is there ever such a thing as feeling financially ready? I never felt that way. I did feel ready to own my own business though and that was enough for me. I saved up and knew I would go through the very adult process of getting a small-business loan. It was complicated and frustrating at times but very empowering. I learned a lot about the stuff that usually sounds like gibberish to me. Sometimes I feel like I'm learning a new language.
CB: I didn't. I just know myself. I'm a workhorse. If I had to be open seven days a week, so be it. If I needed to moonlight at some odd job, so be it. At the time I wasn't married and didn't have kids. I had nothing BUT time to work.
"Is there ever such a thing as feeling financially ready? I never felt that way."
PS: How long did it take you to get the business going after you decided you wanted to take the leap?
AE: Seven years, I guess. I knew it would be a leap and that I wanted to do it right. When I first thought about opening a salon, the idea was very abstract. Sometimes, even today, I ask myself how I got here. A series of very fortunate events led me to this point. I met the right people who believed in me and supported me along the way. I met women who taught me about the kind of service provider and the type of boss I wanted to be.
CB (on opening HABIT): I got the call from a friend saying there was space in her building and asking if I wanted to open up my own place doing facials. I had just returned from my 30th birthday in Costa Rica and didn't have a dime. It was the biggest vacation I had ever taken in my life. I had walked to work that day because I didn't want to waste money on bus fare. It's funny to think about it. No money for the bus but I agreed to go look at a space for rent. At the time there were no "all waxing" businesses in SF. Only corner nail salons or big spas and nothing in between. I thought there was a need for one so I went for it. I worked out a business plan and luckily had two women who believed in me and honored me with a loan. I signed the lease on Aug. 1 and opened on Nov. 5 of 2005!
PS: What has been the most rewarding aspect of being a business owner?
AE: I feel really proud to be the owner of a business that serves my community. I feel so connected to SF and it feels good to be able to give back to the city that has given me so much. This is a city where people are excited to try new things and have a very high standard when it comes to quality. The fact that people keep coming back here makes me feel like we've done a great job.
CB: My clients. They are so trusting and funny and hilarious. They share the good and the bad with me. It's pretty cool to learn from people, about people, all day long. What's the phrase? If these walls could talk.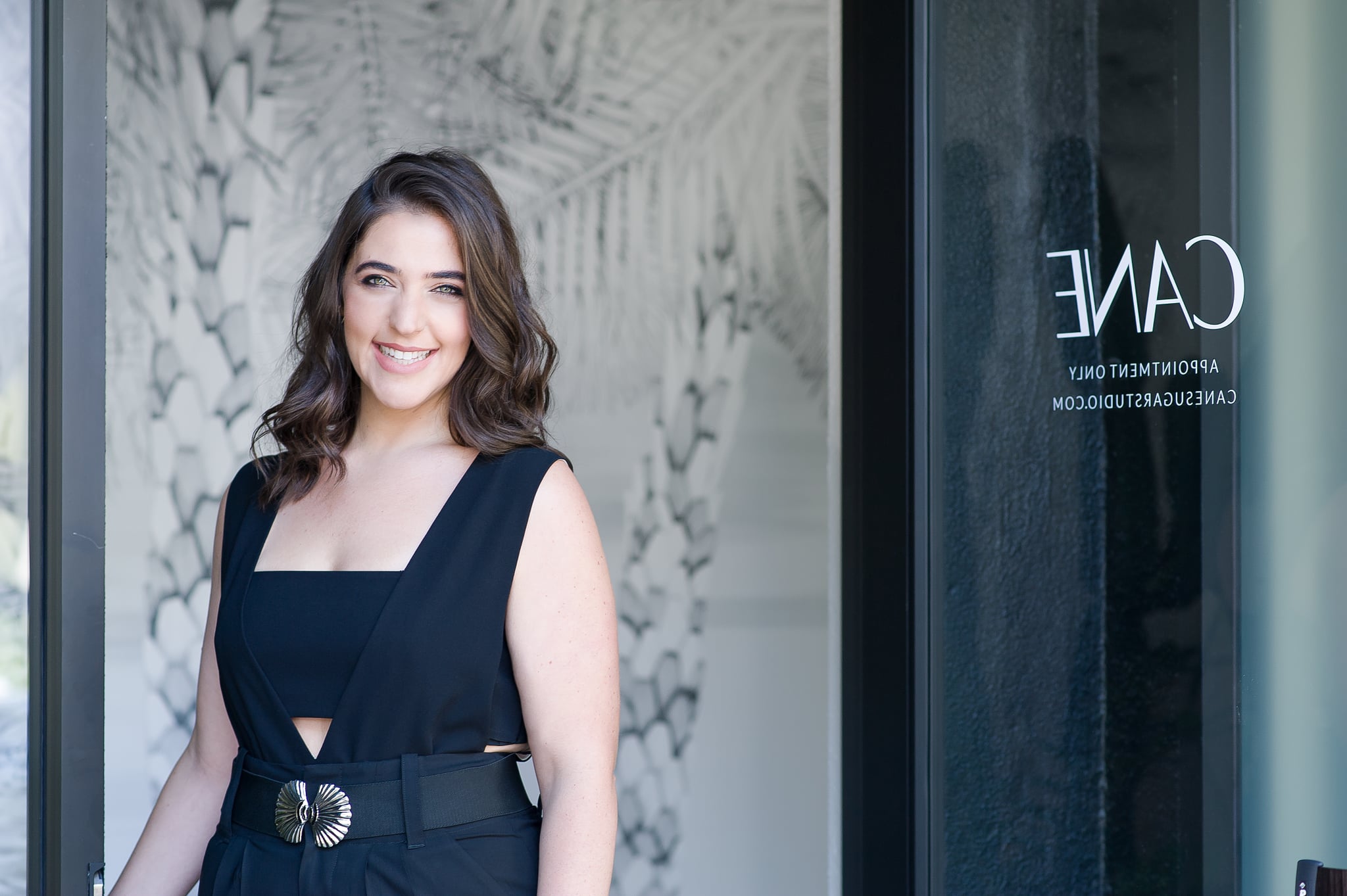 Amy at CANE
PS: What are some of the biggest struggles of owning your own business?
AE: Figuring out how to get a loan, how to build out a space, how to get plans approved by the city — that was so foreign to me and quite overwhelming. I still can't look at our plans and make sense of how the walls went up. Lucky for us, we had people who did understand and were patient with us. The day to day is wonderful. There are always a few hiccups here and there — the internet is out, we're out of sparkling water — but we're learning more and more and the ship runs pretty smoothly.
CB: Paperwork. It's not my strong suit at all. I'm always shocked when my yearly business registration is due. Or taxes. Didn't I just do that? My reaction to business paperwork is the same as a kid to a jack-in-the-box.
PS: What do you think it the most important aspect of growing a successful business?
AE: Customer service is key. Yes, we provide sugaring services, but we also offer so much more. We are part esthetician, part BFF, and part therapist. Since we are a teaching salon, we are constantly honing our skills and keeping up with changes in the industry. If that means trying bizarre-sounding services just so we can tell our clients about it, so be it. I'll report back after my eyelash perm.
CB: Never forget that people have choices. If you goof up, which you will, just try your best to make it fair and make it right. Great service is about being accountable.
PS: What's your philosophy for being "the boss"?
AE: I definitely try to lead by example and I am a "yes girl." I work with clients, fold laundry, and wash dishes just like everyone else. I also make time to offer my services to the girls working here. We are all on the same team and it's up to us to be supportive and helpful to each other. I take suggestions and opinions seriously. At the end of the day, CANE is my business and I want everyone, clients and staff, to be happy they are here.
CB: Help your staff grow before you. Empower them to come up with a better way to do things. Let them try it out. A fresh eye is usually the best eye.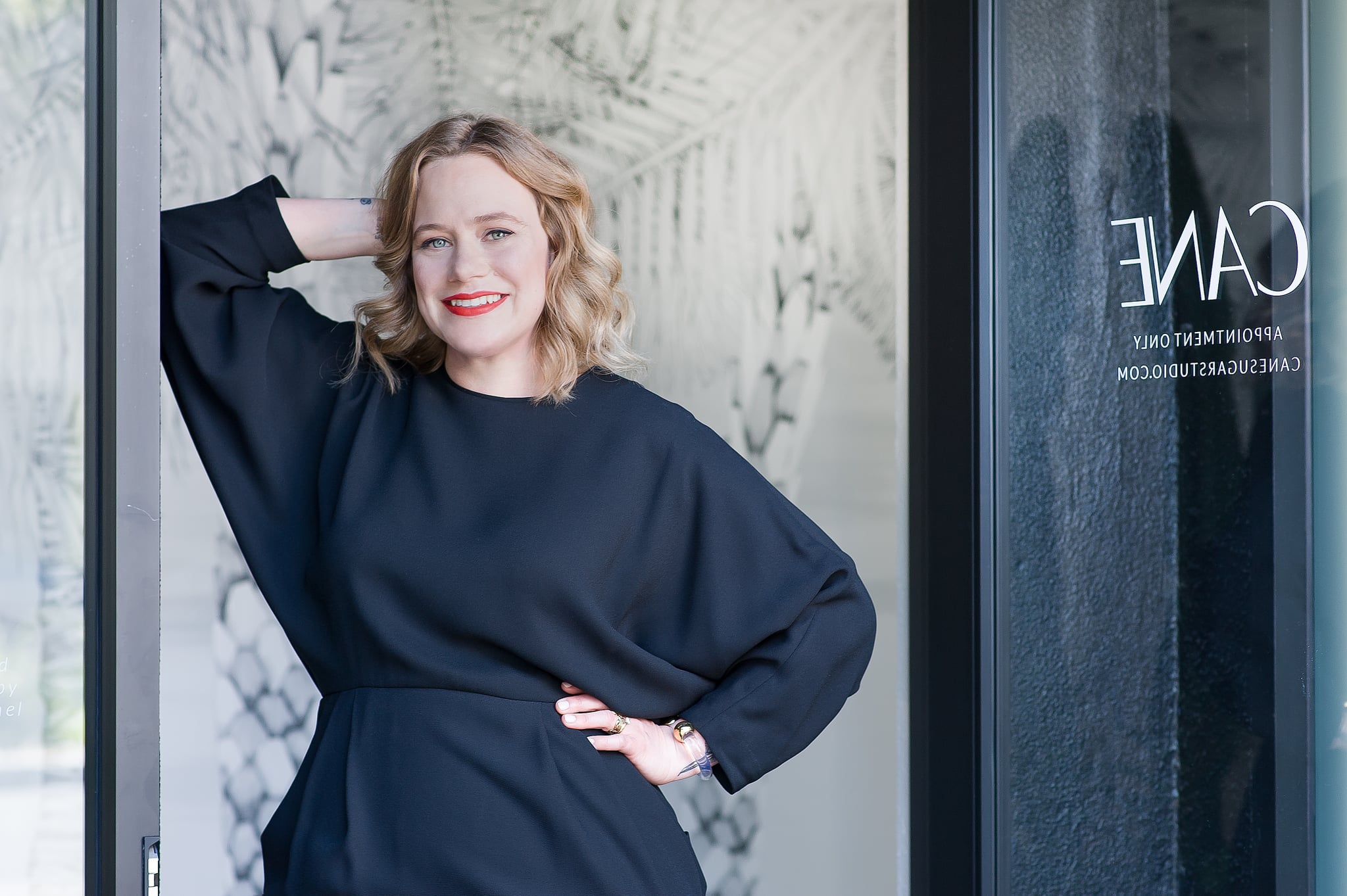 Carrie at CANE
PS: What qualities should a person cultivate the most if they want to be an entrepreneur?
AE: My only suggestion is that anyone starting a business should love what they do. You're going to live and breathe your work for a very long time, so you should be passionate about it. Otherwise, you'll probably burn out really quickly.
CB: Ask for help when you need it. People are dying to support you if they know how. If you know you're not good at something, hire it out. My bookkeeper is a godsend. Be authentic. People can smell phony a mile away. Don't open a business because you think it will make you money. Only choose one you are going to love no matter what.
"Take the leap! If you believe in what you're doing, go for it!"
PS: Any advice for young women looking to become business owners?
AE: Yes! Learn as much as you can. Ask a lot of questions. Get help. There is no shame in asking for help. I am constantly surprised by how generous people are with their time and knowledge if you only let them be. Your business will feel like home when your community helped you build it. Take the leap! If you believe in what you're doing, go for it!
CB: Try it. Why can't it be you? Usually it's only ourselves that are holding us back. Fear is a big one. Figure out what you're afraid of and work on making that fear go away.