Airbnb Tips For Hosts
What You Need to Know Before Renting Your Place on Airbnb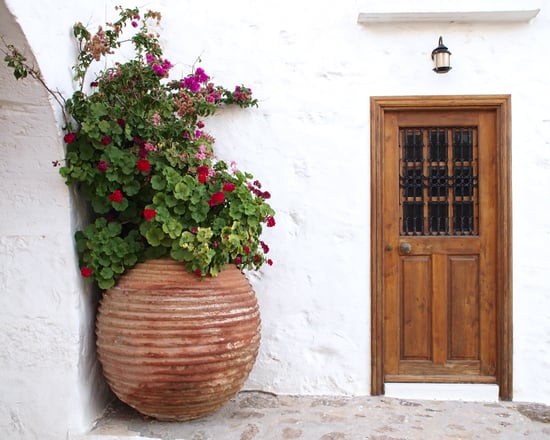 More and more people are using Airbnb, not just to stay in rooms when vacationing, but also to host visitors and earn some extra cash. If you're considering renting out a room in your house or even your whole abode, here are some things you'll need to keep in mind before taking the jump. Follow these tips, and it will hopefully be a smooth process for everyone involved.
Make sure it's legal: Always check your lease or local regulations to see if you can sublet the space to other people. Some rules say you can't rent at all, and some prohibit renting for a certain period of time — it all depends on your setup. Make sure you're aware of these restrictions and have also read Airbnb's terms and conditions.
Get in the know: Be sure you've covered every aspect that comes with hosting. Did you know that you're protected by the $1,000,000 Airbnb host guarantee? Or that you might need to pay income taxes on your earnings from the rental? The more you know, the less surprised you'll be if anything comes up.
Store your valuables: Don't leave out anything of significance that you can't bear to part with. Having strangers in your house always poses a risk, no matter how friendly they are. Your grandmother's vase could be broken or damaged, so it's better that you put it in a safe place.
Prep like family is visiting: If close friends or family were visiting from out of town, then you'd make sure your place were impeccably clean, right? Do the same for out-of-town visitors, and go the extra mile by providing small toiletries, towels, and clean sheets. Not only will they appreciate it, but it will lead to good reviews for you as a host.
Be hospitable: What makes a great host is someone who goes out of their way to make a guest feel welcome. Be that person by offering a small and inexpensive welcome gift (like a bottle of wine), leaving a guide to the area, or suggesting your favorite restaurants down the street. Who knows? You might even make friends out of the whole experience.
Communicate, communicate, communicate: We can't stress it more: it's essential to communicate with your guest about what your expectations are or what might incur charges. You can't blame someone for making noise in the living room at 10 p.m. if you don't speak up about your early wake-up call.
Inform your neighbors: As a courtesy, let your neighbors know that you'll be renting out your room to guests; you would want to know why there were strangers suddenly hanging around your building or front lawn, wouldn't you?