Average Number of Interviews
More Than 75% of You Interviewed in 2010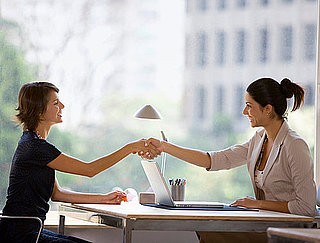 The job market has suffered greatly ever since the huge financial meltdown. In fact, the December unemployment rate currently hovers around 10 percent, according to statistics from the Bureau of Labor. That's why it's not very surprising that in my Best of 2010 poll, 77 percent of you went on interviews. The 23 percent of you who didn't interview are hopefully in relatively secure jobs or are still in school.
About half of you went on one to five interviews, which speaks big volumes about your interviewing skills since you managed to score a job with such a small handful of prospects. There seemed to be a lot of troopers — 11 percent went on six to 10 interviews, six percent went on 11 to 15, and the remaining five percent went on over 16. If you're someone who has lost count of the number of interviews you've been on, keep in mind that each one is a learning experience for you and a chance for you to hone your technique.
Here's to a good job hunting year, and more savvy job search tips in 2011!