The Benefits of Doodling
Doodling During Meetings Helps You Retain More Information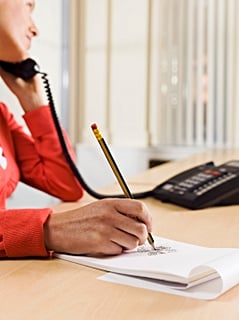 Scientific research has shown that humans can pay attention to one thing for up to 20 minutes. After that period, it gets harder and harder to focus on it. If you feel your attention span has reached its limit, perhaps you should take a notepad out to doodle.
A study in the Applied Cognitive Psychology Journal tested the doodling theory on a group of participants. Half were instructed to listen to a phone call that recited a list of names of people and places, and the other half were told to doodle when listening to the message. Those who doodled were able to remember 29 percent more than those who didn't. Psychology Today says:
In the study, the phone message was intentionally designed to be boring. One possibility is that doodling distracted participants from their boredom. Yet it demanded less concentration than drifting off into a daydream, so the doodlers may actually have been more focused than non-doodlers.
Do you doodle at meetings or on phone calls?