Benefits of Going Cash Only
8 Million People Stopped Swiping Their Credit Cards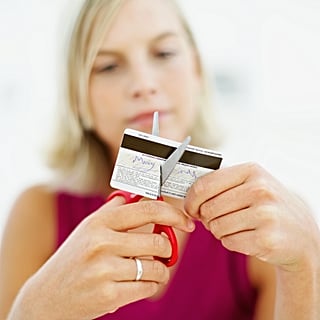 Seems like a lot of people are cutting up or have been refused credit cards this year — a whopping total of eight million, CNN reports. That totals up to 78 million people in the US who don't have credit cards; up from last year's figure of 70 million. The number of people going without credit cards are "unprecedented" and you can attribute it to being another effect of the recession, says Gerri Detweiler of Credit.com. There are some positives to going cash only, and here are some of the benefits:
No late payments, fees, interest rates: You don't have to pay for the little costs that come with a credit card. You won't have to worry about late payments possibly damaging your credit.
Spend consciously: Using cash only will make you more conscious of your spending and you'll really be living within your means.
Easier to organize: You don't have to set dates on when to pay off a card or to figure out how to juggle your debt payments. Complicated fine print on credit cards is also something you won't have to deal with.
Credit cards are the reality for most people, and there are also multiple drawbacks of going without one. I'd like to hear from you — do you think it's a good idea to cut up your credit cards?