Best Jobs For Work-Life Balance
The 29 Best Jobs For Work-Life Balance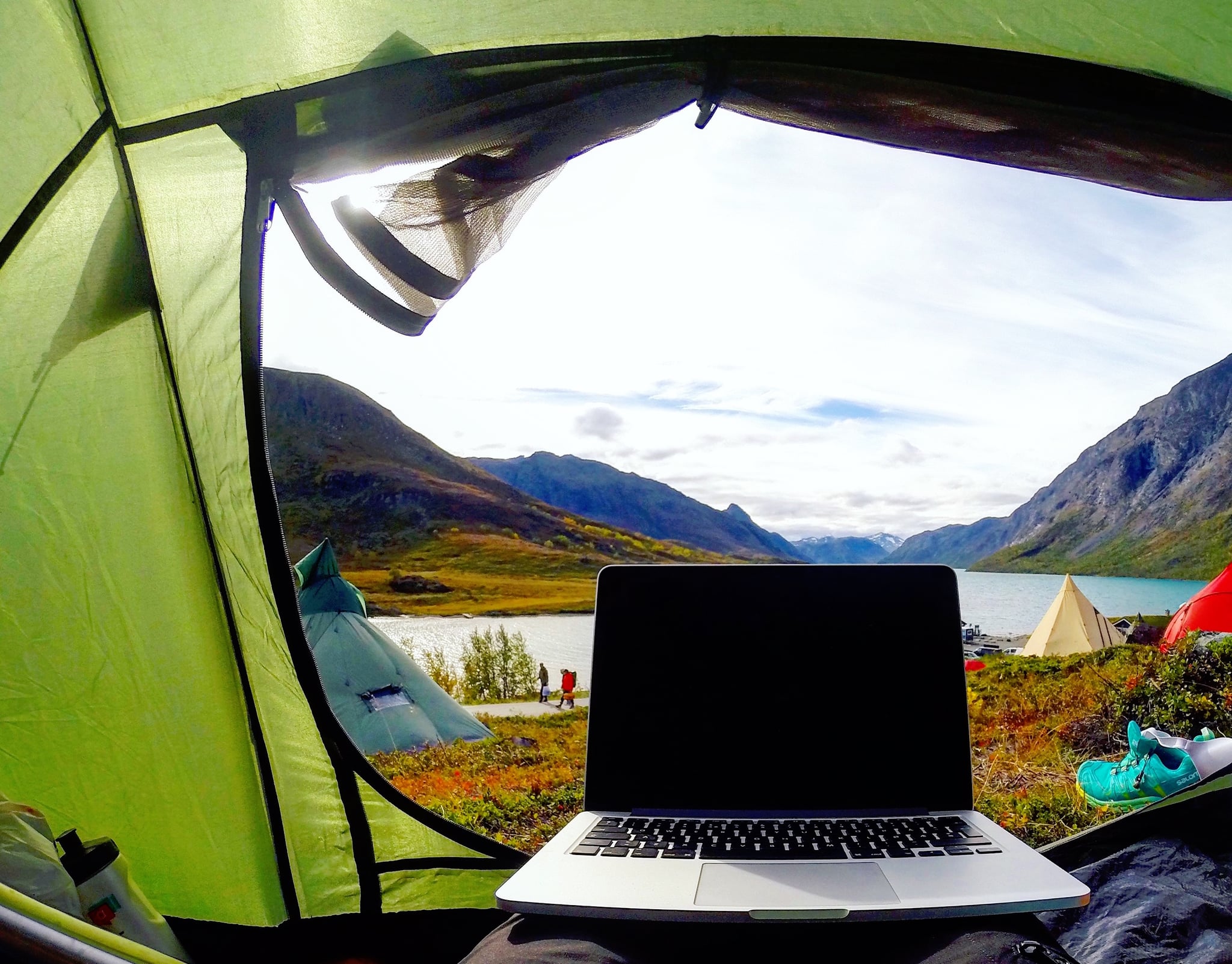 By now, you are probably aware that millennial burnout is a very real problem. Perhaps you're even reading this while furtively scarfing down food at your desk with 48 other browser tabs open and a couple dozen unanswered emails waiting in your inbox. Balancing a professional life with one's personal health and well-being has never been as challenging as it is in this era of constant, immediate information and communication.
Thus, the demand for careers that provide superb work-life balance is at an all-time high. Glassdoor gathered together a list of the 29 best jobs for work-life balance, based on employee feedback shared over the past year. (Ratings based on a 5-point scale: 1.0 = very dissatisfied, 3.0 = OK, 5.0 = very satisfied.)
If you're in need of a new job that won't drain you of all your time and life force, check out one of these top picks.
1. Corporate Recruiter
Work-Life Balance Rating: 4.1
Median Salary: $65,000
Number of Job Openings: 1,269
2. UX Designer
Work-Life Balance Rating: 4.1
Median Salary: $95,000
Number of Job Openings: 1,139
3. Data Scientist
Work-Life Balance Rating: 4.0
Median Salary: $112,000
Number of Job Openings: 2,106
4. Strategy Manager
Work-Life Balance Rating: 4.0
Median Salary: $110,487
Number of Job Openings: 595
5. UI Designer
Work-Life Balance Rating: 4.0
Median Salary: $84,500
Number of Job Openings: 615
6. Recruiting Coordinator
Work-Life Balance Rating: 4.0
Median Salary: $48,000
Number of Job Openings: 604
7. Technical Account Manager
Work-Life Balance Rating: 4.0
Median Salary: $75,000
Number of Job Openings: 1,035
8. Mobile Developer
Work-Life Balance Rating: 4.0
Median Salary: $101,318
Number of Job Openings: 2,074
9. Devops Engineer
Work-Life Balance Rating: 4.0
Median Salary: $110,000
Number of Job Openings: 1,536
10. Research Engineer
Work-Life Balance Rating: 3.9
Median Salary: $103,029
Number of Job Openings: 483
11. Marketing Analyst
Work-Life Balance Rating: 3.9
Median Salary: $65,000
Number of Job Openings: 3,033
12. Scrum Master
Work-Life Balance Rating: 3.9
Median Salary: $89,428
Number of Job Openings: 686
13. Substitute Teacher
Work-Life Balance Rating: 3.9
Median Salary: $25,178
Number of Job Openings: 420
14. Library Assistant
Work-Life Balance Rating: 3.9
Median Salary: $28,929
Number of Job Openings: 356
15. Social Media Manager
Work-Life Balance Rating: 3.8
Median Salary: $54,908
Number of Job Openings: 1,060
16. PHP Developer
Work-Life Balance Rating: 3.8
Median Salary: $79,923
Number of Job Openings: 1,622
17. Web Designer
Work-Life Balance Rating: 3.8
Median Salary: $61,198
Number of Job Openings: 485
18. Content Manager
Work-Life Balance Rating: 3.8
Median Salary: $73,909
Number of Job Openings: 544
19. Technical Editor
Work-Life Balance Rating: 3.8
Median Salary: $61,486
Number of Job Openings: 1,529
20. Data Analyst
Work-Life Balance Rating: 3.8
Median Salary: $65,694
Number of Job Openings: 1,994
21. Project Analyst
Work-Life Balance Rating: 3.8
Median Salary: $60,000
Number of Job Openings: 315
22. Marketing Coordinator
Work-Life Balance Rating: 3.8
Median Salary: $48,000
Number of Job Openings: 11,702
23. Recruiting Manager
Work-Life Balance Rating: 3.8
Median Salary: $72,000
Number of Job Openings: 318
24. Client Manager
Work-Life Balance Rating: 3.7
Median Salary: $67,462
Number of Job Openings: 496
25. Computer Programmer
Work-Life Balance Rating: 3.7
Median Salary: $75,076
Number of Job Openings: 288
26. Research Analyst
Work-Life Balance Rating: 3.7
Median Salary: $59,003
Number of Job Openings: 353
27. Research Technician
Work-Life Balance Rating: 3.7
Median Salary: $37,320
Number of Job Openings: 398
28. Creative Manager
Work-Life Balance Rating: 3.7
Median Salary: $106,825
Number of Job Openings: 591
29. Lab Assistant
Work-Life Balance Rating: 3.7
Median Salary: $28,000
Number of Job Openings: 1,127