Black Friday Shopping Myths
5 Black Friday Myths Debunked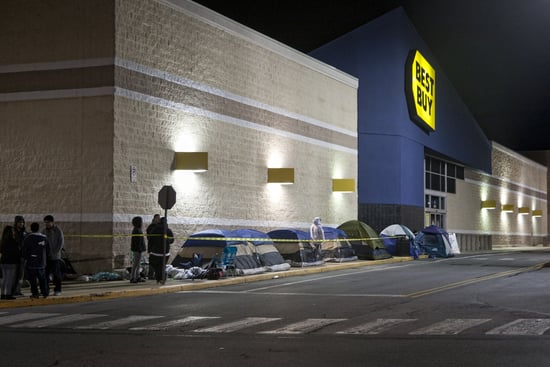 It's easy to get caught up in the madness and hype of Black Friday, the year's big shopping holiday. Unfortunately, that includes falling for myths that don't have much truth to them. Here are some of the top ones we've learned to look out for. If you're tackling the sales this year, remember to shop wisely.
You can only score Black Friday deals the day after Thanksgiving. This year, several major companies will kick off their Black Friday sales weeks before the big day. Amazon, for example, will start its specials on Nov. 19, and many stores open on Thursday this year.
You can't get a better deal anywhere else. Some places will make you feel like no one else can beat their prices. But studies show that Black Friday isn't always the best time to shop for certain items.
You have to camp out overnight. Oh, the power of a click of a button. Similar to what happened last year, many Black Friday deals are expected to be offered online for the same price or even less. Now you won't have an excuse to miss Thanksgiving dinner.
Ads are accurate. No matter what the ad pages say, stores can still adjust their sales according to other retailers' prices. And the fine print won't always tell you that there's only one of those flat-screen TVs in stock at that price.
It's worth it. Not every Black Friday deal is really a deal, and hidden costs lurk as well. Once you add up all the time you will spend not only online but also in stores hunting for a deal, you have to ask yourself if it's worth the effort. Do you really need that new laptop? Did you buy something similar last year?