Breaking Labor Laws
Protect Yourself! 8 Important Labor Laws to Know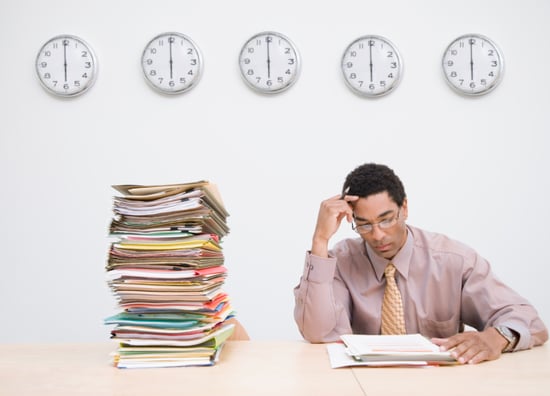 Could you or your boss be breaking a labor law? It's important to know what laws are to protect yourself as an employee. Here are some of the top legal rights you are entitled to as a worker:
Family and medical leave: This law requires some employers with 50 or more employees to give 12 weeks of unpaid, job-protected sick leave for reasons like having a serious illness, caring for a sick family member, or becoming a new parent. You'll be guaranteed the same or an equivalent position when you return to work, and health insurance coverage (with monthly payments) will continue as usual.
COBRA: Although you might lose your health benefits through incidences such as being laid off or quitting, seeing a reduction in your work hours or transitioning to jobs because of death, divorce and other life events, you can still choose to participate in group health benefits (if you qualify) for a limited period of time.
Minimum wage: Basically, this provision is under the Fair Labor Standards Act and it prevents employers from hiring people for less than the minimum wage. Most states have enacted minimum wage laws except Alabama, Louisiana, Mississippi, South Carolina, and Tennessee. However, there is a federal minimum wage law of $7.25 per hour. Be aware of the fact that there are also a couple of exceptions to this law.
Read on for more.
Overtime pay: This is another provision under the FLSA and it requires employers to pay employees an overtime rate that is one and a half times their regular salary rate if they have worked for over 40 hours. The FLSA does not require payment for time not worked, which includes sick days, vacations, and holidays. Here's how to find out if you are covered by the FLSA.
Occupational Safety and Health Act: This law ensures that employers have to keep the workplace free of recognized and serious hazards, such as exposure to toxic chemicals, excessive noise levels, mechanical dangers, heat or cold stress, or unsanitary conditions. This act is enforced through workplace inspections and investigations.
Worker's Compensation: This law varies from state to state, but in general, most employees have the right to medical care for any workplace injury and may even receive monetary compensation for temporary or permanent disabilities caused by the job.
Whistleblower Protection: Employees who complain about law violations by their employee can do so safely under the Whistleblower Protection Act. This act protects the employee against retaliation by the employer through acts such as firing, demotion, blacklisting, reduction of pay and hours, and more.
Worker Adjustment and Retraining Notification Act: WARN protects employees by requiring employers to provide notice 60 days in advance of covered plant closings and covered mass layoffs.
Remember, these are all federal laws, so you should check what the local laws are to see if you have access to better benefits. And if you ever find yourself in a situation in which you think your employer is breaking a labor law, you can call the Department of Labor hotline at 1-866-487-2365 to see what your next steps should be.