Can Employers See My Credit Score?
Should Employers Do Credit Checks?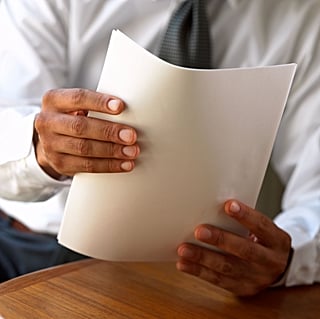 Is there any point to checking the credit of potential employees? According to research by Louisiana State University and two other universities, there is no link between bad credit scores and bad job behavior.
Currently, when employers do credit checks, they can only access your credit reports and not your actual credit scores. However, this information can help them figure out what kind of credit score you have. This will expose any money troubles you've had in the past, such as bankruptcy or the inability to make payments on time.
The study, which is about to be published in the Journal of Applied Psychology, collected credit scores and personality data from 142 workers and compared them with performance data given by the employers. The results were pretty interesting — low credit scores weren't related to "deviant" employee behavior such as stealing and other counterproductive behavior. In fact, there are stronger links between personalities and credit scores. Those who have lower credit scores are found to be more agreeable, while those who have higher scores are more conscientious. Both are positive traits found in good employees.
There seems to be no direct benefit to checking the credit scores of employees, but as of now, employers are still checking out your credit history. Be prepared when you're job searching by making sure your credit score is in tip-top shape — fix errors on your credit report, check your credit score for free on Credit Karma or get your free annual credit report from AnnualCreditReport.com, and do these other things to raise your score.