Career Advice From Female Leaders
How 3 Kickass Women Became the Boss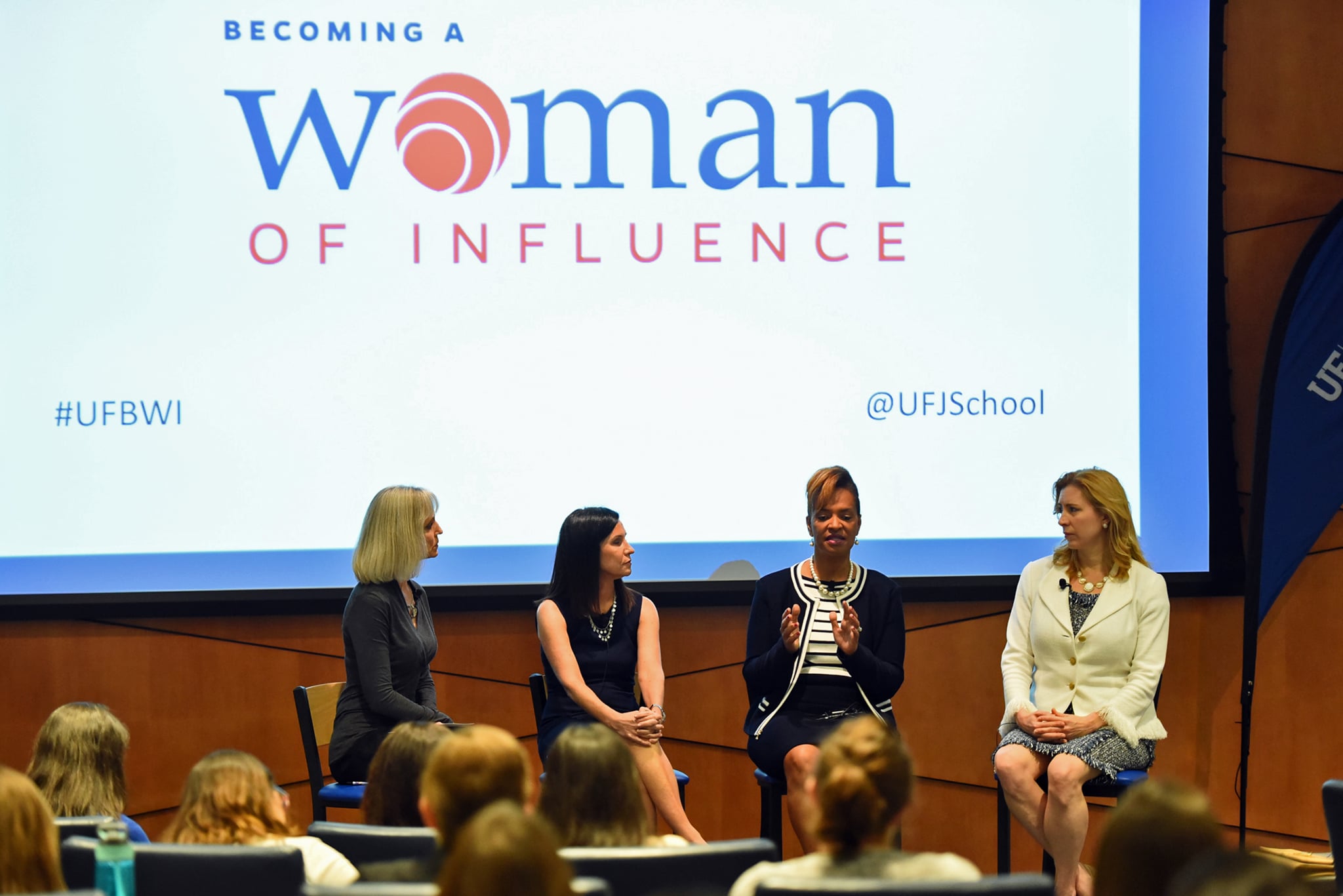 When Rebecca Patterson first arrived on Capitol Hill, she was told to wear a longer skirt — and stop going by "Becky."
It was the best advice she ever received.
Learning to accept criticism when someone goes out of his or her way to offer it is necessary skill in today's workplace, said Patterson, chief investment officer for Bessemer Trust Companies.
Twenty years later, she said, the advice is still true for women just starting out in the business.
Patterson, along with Kirsten Flanik, president at BBDO New York, and Ava Parker, president of Palm Beach State College, shared their insights and experiences at a recent Becoming a Woman of Influence event at the University of Florida.
All agreed now is the best time to be a woman in any industry. But there are still challenges.
The boys' club still exists, Patterson said. Deals are still made on the golf course. "Don't let them get away with it," she said. The key to women's advancement is recognizing when the sexism is less overt and advocating for oneself. According to a Carnegie Mellon study, only seven percent of women were negotiating salaries after graduation — vs. 57 percent of men.
Flanik said sometimes she won't hire a woman if she doesn't ask for a raise outright. Women get rewarded once they've achieved, but it doesn't always have to be that way.
"Women are still judged by what they look like and what they wear more than any man anywhere," said Parker, who is the first female president of the college in its 83-year history. But once she became the boss, she knew who to go to when she needed something done. "If it's really hard, and I want to get it done, I'll ask a woman," she said.
Still, finding who to reach out to up and down the corporate ladder can be challenging. A mentor has to find you, Flanik said. "You get a mentor not by asking but by impressing," she said.
Patterson agreed. "It's called polite stalking," she said. "You can't be obnoxious; you can't be subtle."
Sending a friendly intro email, remembering thank you notes, and buying someone a cup of coffee can still take women far. Getting ahead and staying ahead remains a challenge. Do everything, do it well, and then ask for the promotion. "Your career is decided when you're not in the room," she said. Ask if there's anything else you can do, or do it anyway.
Women become bosses by exceeding expectations, Flanik said. And students and recent graduates can learn by reaching out, taking risks, and sometimes even failing.
Failure is the best thing that can happen, she said. Sometimes failure is necessary to learn how to win. If an advertising campaign doesn't stick, she evaluates what went wrong and discovers what can be done next time to correct the problem.
But with that constant resilience can come doubters. "I've been called stubborn a lot," Patterson said. "I might fail but someone's gotta try."
Image Source: University of Florida