Career Advice From Mary Beech of Kate Spade New York
Transformative Career Advice From 1 of Kate Spade New York's Boss Ladies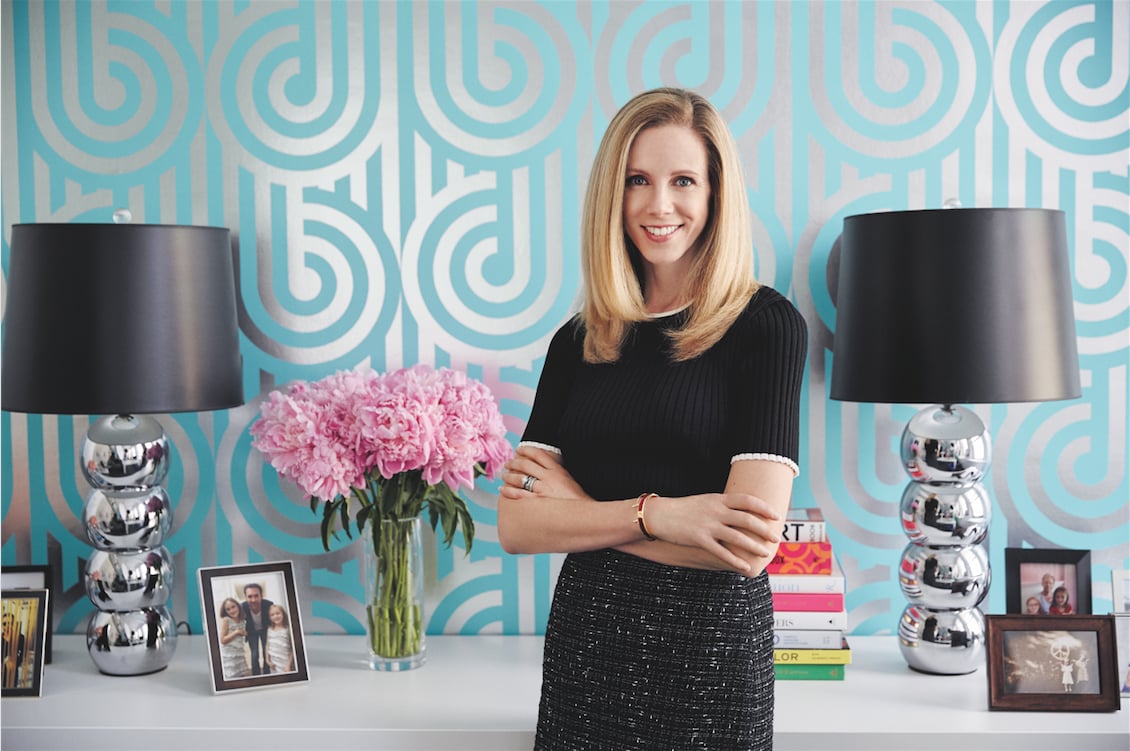 Recognized as one of the Top Women in Retail in 2016, Mary Beech is not only a respected leader in the fashion industry, she is also one of the main forces behind the colorful world of kate spade new york. Serving as executive vice president and chief marketing officer, Mary spends her days telling the story of this global lifestyle brand and leading a team of passionate, creative individuals.
Mary gave POPSUGAR a behind-the-scenes look inside her current role and shared her best career advice to those carving out their own paths in the working world. Keep reading for her nuggets of career wisdom.
POPSUGAR: You graduated college with a bachelor of arts in theatre and history. In what ways did your educational background prepare you for your current role at kate spade new york?
Mary Beech: History taught me how to write, analyze, and think critically. Theatre taught me how to speak in public, read a room, and listen. I use all of these things on a daily basis!
Theatre was my first love, and while I've never pursued it professionally in any capacity, it was the start of a thread that has run through my career. I love working with creative people and being part of the creative process, and I've made sure these elements have been part of every role I've held. They are definitely a feature of my life at kate spade new york and a significant reason I love my job.
PS: You have worked for remarkable companies such as Ralph Lauren and Disney and climbed your way to EVP and Chief Marketing Officer at kate spade new york. Looking back, is there a project in particular that stands out in your mind as being the most rewarding, or most memorable?
MB: I was part of the development and launch of the Disney Princess brand. First, it is just fun to say that and was certainly fun to work on! But working on that launch allowed me to combine my love of branding, marketing, and storytelling, all while flexing my sales and leading-via-influence skills and being part of a rapid growth business. It was an amazing experience. When I started on Princess, I had recently gotten married, and by the time I moved off, I had two daughters. It was pretty perfect.
PS: Since your time at kate spade new york, the company has transformed into a world-renowned lifestyle brand. From handbags, clothing, jewelry, and shoes to stationery, eyewear, baby, fragrance, bedding, gifts — the list goes on! What has been the most thrilling part about this expansion for you?
MB: kate spade new york is unique in our space as we have the capacity to be a true lifestyle brand, and our customers welcome us into their lives in so many categories. This is an incredible honor and responsibility, and I love seeing how we live up to that by designing amazing products in a multitude of categories that are all, despite their vast differences, decidedly kate spade new york.
PS: As EVP and CMO, can you walk us through what a typical day for you looks like?
MB: My day is a lot of meetings and phone calls, and no two days are alike. We move very fast at kate spade new york, and I love the speed attached to decision-making and how we are empowered to empower our teams straight up and down the organization. And while the days are stacked, the best parts are the in-between moments.
It sounds odd, but you need to schedule unscheduled time! And this is key — you have to leave room for serendipity. My SVP of creative and I catch up almost every morning around 8:30 a.m., and that is often the most fruitful 25 minutes of the day . . . Our industry is undergoing rapid change, so being head down in meetings from 7 a.m. to 7 p.m. wouldn't allow me the necessary time to respond to that change and ideate for a new future. So I guard that "free" time for change, new ideas, and finding solutions. It is where the best things happen!
"Bring your whole self, not some sanitized portion, to what you do every day."
PS: When reflecting on your career, was there ever a monumental moment when you knew you were on the right path?
MB: For the vast majority of my career, I've been excited to get out of bed each morning and rarely had a bad Sunday night. I love what I do and have loved all the various iterations over the past 23 years.
There have certainly been tough moments, but far more often than not, I've been constantly challenged, excited, and passionate about what I do, the brands I have worked for, and the people I have had the privilege to work with. That has always given me the assurance that I'm on the right path.
PS: Who would you say has had the most influence on your career and why?
MB: I would have to point to a woman in Human Resources at Disney who gave me some super tough love at various points in my career. While it didn't always feel that way, she believed in me and respected me and showed it by being direct and honest about where I was succeeding and where I was failing.
I often left her office feeling horrible, but her feedback always came with tools, and once I got over feeling sorry for myself, I would use those tools to take action. It truly shaped the leader I became over the years.
PS: If you could go back in time and change anything about your journey, would you?
MB: I'm pretty driven and ambitious and see both as positives. However, early in my career, I was all about ME with a capital M. I was on a path to being an individual contributor when I finally realized that what brings me the greatest joy and most success is collaborating with others, building teams, and empowering people.
My ambition and drive have not dissipated, but they manifest in a more productive way now for me, the organization, and my team. I wish I had figured that out a lot sooner, but I'm not sure that would have been possible. It took the journey to get me to that place.
PS: As a woman and respectable leader in the industry, what piece of advice would you provide to other women seeking to carve out their own paths in the working world?
MB: Be true to who you are, authentically, as a leader and a human being. And bring your whole self, not some sanitized portion, to what you do every day.
PS: From the prints and sparkles, to the talent and passion each team brings forth, what has been your favorite part about living in the colorful world of kate spade new york?
MB: I love the people we work with at kate spade new york. All of the joy, optimism, confidence, playfulness, and fun you feel from the kate spade new york brand and products exist in our associates and colleagues. It is literally who we are individually and as a collective group. It is a group of passionate, driven, and interesting people (and the vast majority are women), and I find it incredibly inspiring to work with them each day.
Image Source: Courtesy of Mary Beech