Cashmere Toilet Paper: Guess How Much?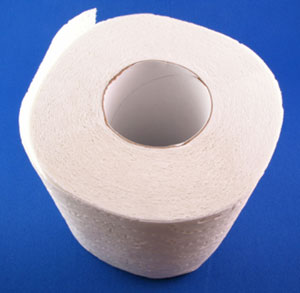 Of course, your buns deserve the best. For those who swoon over cashmere knits, there's a new cashmere blend toilet paper to satisfy your obsession with soft.
A luxury bathroom experience will soon be available at British supermarket Waitrose, and a buyer for the chain said cashmere "is indulgent, it's stylish, and it's helping provide that extra softness to our new premium bathroom tissue collection."
Stylish hasn't been a word much associated with toilet tissue, so perhaps they're creating something of a niche market. How much would it cost to add rolls of the "most luxurious bathroom tissue yet" to your stockpile?
Cashmere Toilet Paper: Guess How Much?
How much would four rolls of cashmere toilet paper cost?