Chocolate Bar Resume on Reddit
Chocolate Bar Résumé Gets Candidate the Job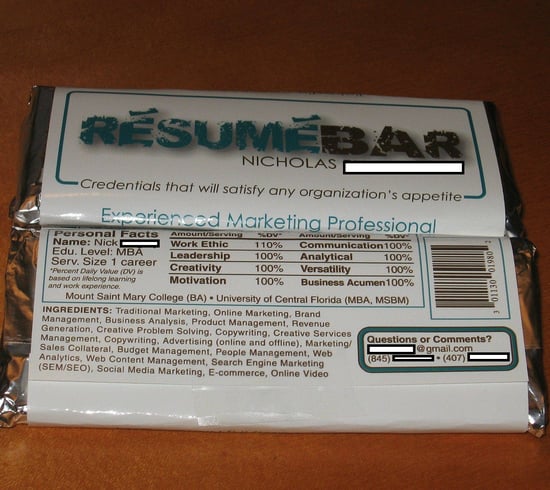 A redditor posted a picture of a friend's outside-the-box résumé chocolate bar.
"Nick," the job applicant, designed the label of a crunch bar to reflect his job history in a creative way. The bar's tagline reads, "Credentials that will satisfy any organization's appetite." The back of the treat label has information like the skills he possesses, depicted in the form of ingredients.
This unique résumé apparently scored Nick the job, but I wonder if eating the chocolate influenced the hiring manager in any way.
Source: Imgur user elilanger