Collect Receipts to Track Spending
Savvy Tip: Track Your Spending by Collecting Receipts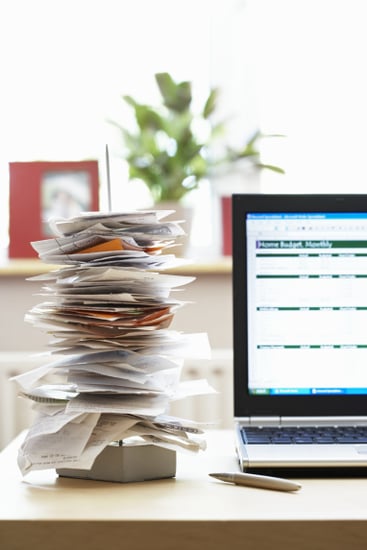 There are plenty of ways (and apps) to help you track your finances, but for those who aren't exactly tech-savvy — or who simply can't sit still long enough to manually enter each and every purchase — collecting receipts can be a great, hassle-free money management technique.
Here's how it works: When you receive a receipt, place it in a small coin purse that you can transfer into whichever bag you choose to carry that day. Every time you add a receipt to the coin purse, you'll have a visual reminder of how many purchases you've made recently — and a better idea of whether or not you need to cut back on those afternoon lattes.
Empty the coin purse weekly and stash the stack of receipts in a special drawer or folder. Then, at the end of the month, paperclip all the receipts together and add a label that marks the month plus your total dollars spent. That way, next time you need to analyze your budget or reassess your finances, everything is in its place.