College Education and Child Care Tax Breaks
4 Tax-Break Savings You Should Know About When Starting a Family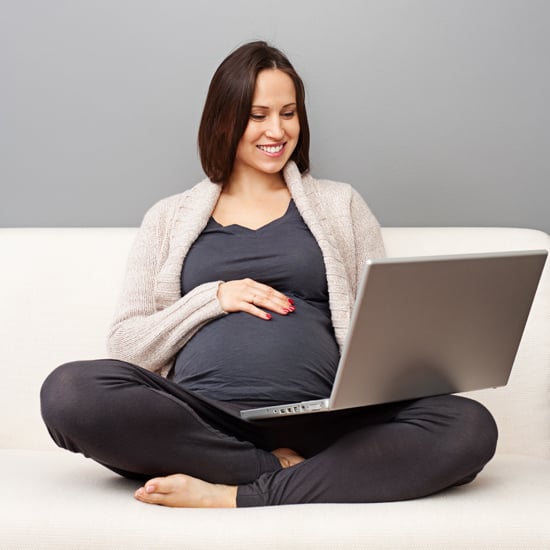 I'm expecting my first child in just a matter of weeks, and while I'm basking in the midst of baby showers and nursery color schemes, there are some much more serious issues that we will need to tackle as we move beyond her birth. Of course there's health insurance for her, life insurance for us, and a will, but a little planning now will also help us afford things like child care and college. Fortunately, Uncle Sam has put a few programs in place that allow parents to save for these major expenditures . . . and provide a nice tax break to boot!
Dependent Day Care FSA Account
Check with your employer to see if they offer a dependent day care flexible spending account, because you could be eligible to sock away up to $5,000 a year from your paycheck into a pre-tax account to be used for child-care expenses until your child turns 14. For families in the 25 percent federal tax bracket, this type of account allows you to save about $1,250 per year at the maximum contribution plus additional savings by avoiding Social Security and Medicare taxes.
There are a few important things to note about this program. First, both parents (or the parent in a single-parent household) must work. Second, if your spouse's company also offers a dependent care FSA, you are still capped at $5,000 in total family annual contributions. You also don't want to overestimate your expenses, since the money in the account won't roll over into the next year (and should you leave your job, you forfeit any unused contributions). Finally, the child-care expenses that you pay for through this spending account must be those that allow you and your spouse to work. So paying a babysitter while you spend a night at the movies doesn't count!
Keep reading for three more ways to save.
The Child and Dependent Care Tax Credit
If you meet the eligibility requirements for the dependent day care FSA, another option for working families is the child and dependent care tax credit, which you claim on your 1040 by attaching Form 2441. Claiming this credit can save you 20 to 35 percent on up to $3,000 in expenses for one child or up to $6,000 for two or more children, depending on your income bracket.
You can choose to use this credit on its own or in conjunction with the FSA, but note that if you opt for the latter, the amount you contribute to the FSA will be subtracted from the maximum amount of child care expenses you claim under the tax credit. So if you have one child, it probably makes more sense to use the child care FSA. But if you have two or more little ones and use the maximum $5,000 in FSA contributions, you could be eligible to claim an additional $1,000 in expenses or a savings of $200 to $350 through the child and dependent care tax credit.
Tax-Advantaged College Savings Plans
It's never too early to start thinking about how you're going to afford college education for your kids, and the government has set up a handy program that lets you contribute toward that lofty goal. Through what's known as a 529 college savings plan, parents can contribute tax-free dollars into an investment account to be used toward college tuition, room and board, books, and even computers.
There's no limit to how much you can contribute annually, and since your child would be set up as the beneficiary of the account, your annual contributions qualify for the $13,000 annual gift tax exclusion, which removes taxable assets from your estate and may help to lower your own tax liability.
The big caveat here is that these funds can be used without tax liability for college-related expenses only. So if your child later decides not to attend college, you must set another college-bound beneficiary or use it for your own higher-education expenses. If you withdraw funds from a 529 account without an educational intent, you will be liable at your current tax bracket rate and incur some penalty fees. And there is some risk to this account: since it's an investment account and your money will be channeled into an investment portfolio, you could lose money.
Pre-Paid College Tuition Plans
Also in the 529 plan bucket are prepaid tuition plans, which pay for tuition at your state's public universities and colleges at the time your child graduates from high school with pretax money you contribute now, locked in at today's tuition rates. These plans are typically sponsored by the state government, and the state guarantees the investment.
Realize, though, that these plans cover tuition only (no room and board or books) and tend to be valid in full value for in-state public schools; you may lose some value by applying these funds toward private and/or out-of-state colleges.