Companies Make Couples Sign Love Contracts
Brilliant or Baffling: Signing Love Contracts at Work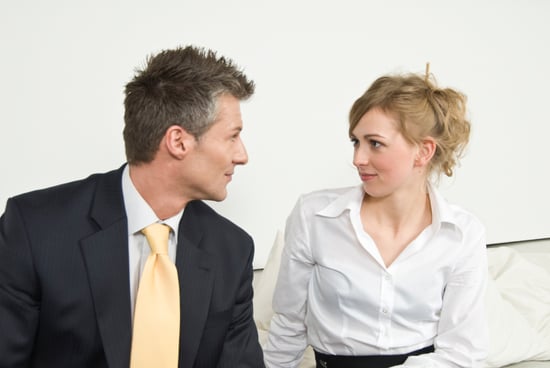 Many people meet their significant others through work, and although it's great when it works out, it can also be really bad if it doesn't. So what's a company to do to prevent these love liabilities from happening? Well, by drafting a "Love Contract," of course! More and more companies are requiring dating employees to sign a contract that states the relationship is consensual and not harassment. Jezebel featured a snippet of what a sample contract looks like:
(Name) and (Name) have notified the company that they entered into a consensual relationship on or about (date), and said relationship continues to this date. In addition, they have notified the Company of their marriage plans. Both acknowledge that their relationship has been and is completely welcome and consensual. (Name) and (Name) further acknowledge that they believe this consensual relationship was not and is not harassment, sexual or otherwise, nor was it in violation of any federal, state, or local law, regulation, or ordinance.
I definitely see what the benefits of having the contract are for the company, but I'm not sure if it helps the couple in any way. What do you think — is this a brilliant or baffling move?