Cover Letter Introduction Templates
How to Start Off Your Cover Letter Right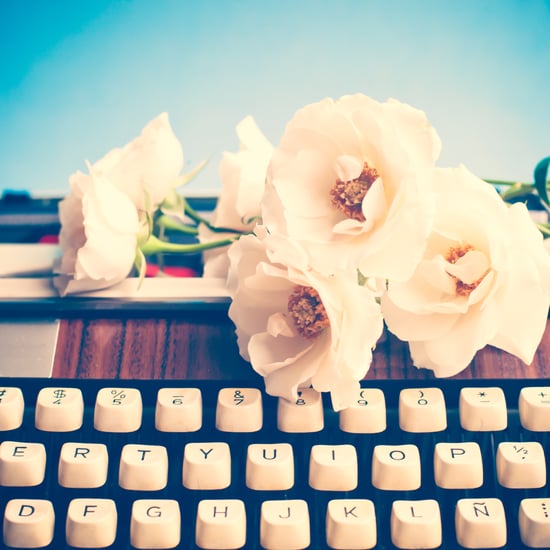 Sure, you've read a lot of articles on how to achieve the perfect cover letter. However, it's one thing to know what you should be doing, and it's another to actually execute it.
The introduction of a cover letter can actually be the toughest part, because it's your chance to grab the reader's attention and set the tone for the rest of the letter. I always believe that the best way to lead is by example, so I've crafted sample cover letter introductions for you below. Note: I'm applying as a senior in college with a concentration in journalism for an editorial assistant position at POPSUGAR. These examples are fictional.  
This is a generic and more formal introduction that you can use for jobs with less creative leeway. Of course, it's not as attention-grabbing, but it may work better with more traditional companies. 


"I am currently a senior at Northwestern University's Medill School of Journalism seeking the position of an editorial assistant with POPSUGAR. I am looking for a creative work environment, one where I can indulge in my passion for celebrity news and utilize my new media background."

Start out with a compliment. Remember, you don't want to go overboard with this and sound like you're fawning. Make it fun and attention-grabbing.


"Before I say anything, I'd like to thank POPSUGAR for creating such insanely addictive and comprehensive content that has become my go-to daily reading material — my bookmarks folder is ever grateful for the breathing space."

The confessional introduction is a good transition into showing your passion. In the example below, I managed to slide in a Twitter reference that reflects my grasp of social media, which is an attractive quality in an editorial role. The last bit about being the right fit for the company also shows confidence and drives home the fact in the reader's mind that you're a good candidate.


"I'll confess. I'm a celebrity news junkie. I live and breathe everything to do with the entertainment world. From staying up to watch Kate Middleton's wedding to tweeting up-to-the-minute updates of Miley Cyrus's latest adventures to the 15,000 followers of my pop culture Twitter account — my passion for the celebrity world makes me the right fit for the editorial assistant position."

Start by talking about your job experience. It's your chance to bring attention to the most impressive part of your résumé.


"Two years of serving as the editor in chief of the biggest fashion magazine on campus has made me even more passionate about covering and being the first to spot the latest trends."

Show how well you know the company. In the example below, I address the heart of what POPSUGAR is about and what really sets it apart from other media companies. It shows that I'm really paying attention to the brand. 


"There aren't any media companies like POPSUGAR — I truly admire the way POPSUGAR has its finger on the pulse of the latest and greatest happenings yet always manages to cover them in a tasteful way."

Cite your skills to show why you're a good candidate. 


"As someone who obsesses about the celebrity world, loves the rush of being the first to break news, and uses the virality of social media, I will make a great addition to the POPSUGAR team in San Francisco."

Start with an eye-catching intro that doesn't make it immediately obvious that you're writing a cover letter. This hooks a reader into the story, especially someone who has been reading cover letters all day. I added in specific examples toward the end that will definitely impress the hiring manager. It's always better to throw in examples rather than be vague, because it's more impressive and makes you look more legitimate. It's also always a good idea to tack in well-known names and brands if you have them. 


"All my life, there has only been one great love for me. And no, it's not Channing Tatum (although he definitely comes close!). Nothing and no one can ever measure up to my love of writing, clearly evidenced in my overflowing pile of clips that includes everything from an interview with the founder of Bobbi Brown to local restaurant reviews in Time Out Chicago."

Drawing attention to the fact that you have firsthand knowledge early on is helpful for the hiring manager. And making the job easier for the hiring manager is always appreciated!


"In my previous internship at [insert media company], covering the celebrity world was one of the most exciting opportunities I'd ever had."
Now that you have the chance to look at actual examples, you can take elements from each one to create your own introduction. Remember to always craft a cover letter that's specific to the job position and company you're applying to, and try not to make these common mistakes.