Debt Collectors
Debt Collectors Hit a New Low: Taking Puppies Away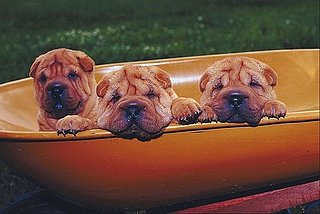 When you're drowning in debt, you can lose your home, your car, and more. But as long as you're not in Russia, your puppies will be safe.
A woman in Kamchatka, Russia had three of her precious Shar Pei puppies taken away from her because she did not pay up the $11,330 she owed to someone in her hometown, reports Reuters. The collectors stated on their website that if the debtor "does not fulfill her obligations (to pay back the debt) within 10 days, the puppies will be sold by the Federal Agency for State Property Management."
Do you think this is a low blow or did the woman deserve it?