Definition of Ambition
I'm Asking: What's Your Definition of Ambition?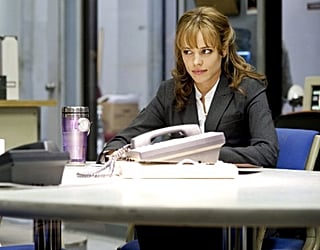 Ambition used to mean climbing the corporate ladder and making more money. However, a recent More magazine survey revealed that women are now seeing success as having a better work-life balance and flexibility. Two out of three women polled would accept lower pay in exchange for more free time, and 73 percent said they would not want their boss's job.
The Early Show featured Pamela Skillings, a previous vice president at Citigroup, who was making a six-figure salary but decided to step back from the rat race when she was 35. Pamela seems a lot happier with her current situation although she's earning less. "Now my ambition is to do good work, to make a difference . . . even when I'm working harder, I feel like what I'm doing is more meaningful," says Pamela.
We're long familiar with statistics of women making less than men, but it also seems that paychecks and promotions just aren't as important as women. The Harvard Business Review touches upon this phenomenon:
"What's causing women to ease off the accelerator while their male peers speed ahead? Women are confronted with a choice that men simply don't have to make: to reach for the brass ring at great personal sacrifice, or to embrace marriage and parenthood at the expense of their dreams. CWLP research shows that fully 41 percent of women who actually make it to the executive suite arrive without an intimate partner, and 40 percent arrive without children.

Yet ambitious women need not be trapped into [making sacrifices to get ahead]. With companies increasingly recognizing that they need the best talent — all of it — to succeed in today's cut-throat marketplace, more and more companies are implementing programs enabling women to claim and sustain their professional ambitions without sacrificing their personal ones."
One solution is to have companies change the way they support women in the workplace, but that requires a general shift from the traditional views of working women, which will take some time. What's your definition of ambition?