Do Lucky Charms Help?
I'm Asking: Do You Have a Lucky Charm For Your Career?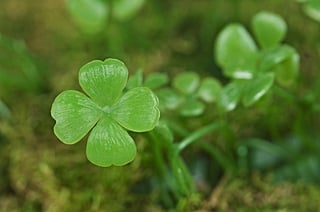 Back when I was at school, I used to bring a lucky charm with me to exams. It's a little "lucky cat" keychain that I carry around to important events. Over the years, it has evolved from a magical school tool to being part of my job-hunting arsenal, and now it is my secret to big wins at work (or so I'd like to think).
You may scoff at my superstitious nature, but a recent Danish study revealed that people perform better when they are using lucky charms, according to Scientific American. Believing in these superstitions will lead to greater confidence in their ability to perform.
I'm wondering, how many of you use lucky charms to help with your career? And if you're a big fan of them, what kind of charms do you use?