Does Being on a Reality Show Boost Your Career?
Would You Do a Reality Show For the Sake of Your Career?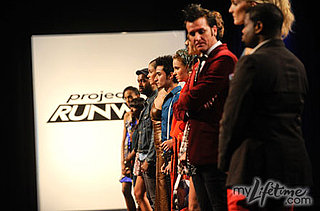 In light of the return of Project Runway and the incomparable phenomenon that is the Jersey Shore, I've found myself contemplating a stint on reality television. No, I'm not exactly itching to live on the Shore or work the t-shirt shack, but it's fun to imagine. In the case of shows like Runway, I see career-launching benefits, and even if you're not a finalist or ultimate winner, you've still got all the free press that goes hand in hand with being watched for a season. Of course, there's the obvious downside that maybe you're dramatized to look a certain way on TV, the invasion of privacy, and possible humiliation, to name a few. But ultimately there's a lot to gain, too. Hey, you might even join the cast of a reality show as a nice little career hiatus? If you had the chance to make headlines on a reality show, for the sake of your career, would you do it?