Donating to Charity | Tips
6 Steps For Donating to Charity During the Holidays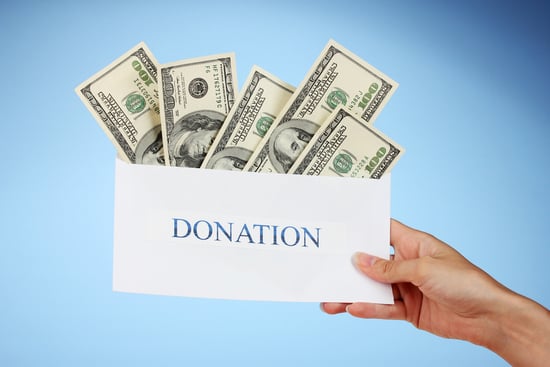 The season of giving is upon us, and although donating to a charitable cause may seem like a simple task, there are a few important steps to take before you sign a check. Whether that involves researching an organization's finance plan or choosing alternative ways to donate, make sure you're prepared before the holiday spirit takes hold.
Select a cause. This might seem obvious, but there are so many worthy causes out there that it's hard to pick just one. Some things to consider: under-the-radar foundations that are just as deserving as big names; disaster relief that is more time sensitive; and local vs. international organizations. No matter the case, choose one that you're comfortable and connected with.
Research, research, research. Charities spend donations in different ways, from how much goes to direct services to how much pays for overhead and salaries. Try to figure out exactly where your money will go; many organizations list a breakdown of their finances on their website. And as unfortunate as it is, not all places claiming to be charities are legitimate — make sure you search on some type of official register, such as California's, so your donations aren't misused.
Keep the receipts. When you make a sizable dent in your wallet, it's always wise to keep a receipt for personal records. In this case, remember to save all documentation so you can write it off as a tax-deductible donation.
Alternative avenues. Although foundations like the Red Cross are always a smart choice, don't overlook giving to projects that you believe in through sites like Spot.us and Kickstarter where you know exactly whom or what your money is supporting.
Donate something else. Donating doesn't always have to involve giving money. Consider volunteering to clean up a local park, using an app like CharityMiles that donates money for every step you take, or bringing canned goods to a food bank.
Turn your donation into a gift. There's nothing wrong with admitting that making a contribution makes us feel good. Spread the love by donating in a friend or family member's name and presenting that as a gift. If you choose an interest close to their hearts, it will mean even more.