Family and Money
I'm Asking: What's Your Family Dynamic Like — With Money?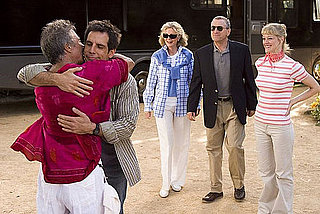 I recently got into an in-depth convo with a couple of friends. It seemed a few had something in common. While most everyone agreed that their parents had cut the cord (financially speaking) years ago, some admitted that their parents were still very willing to help support their siblings. While a few were baffled about the preferential treatment, a couple of my friends had a theory. As we started talking, it was clear that several of my friends weren't being given financial aid from mom and dad out of punishment, but quite the opposite.
For many parents with successful, self-sufficient kids, handing out cash or offering help is just unnecessary. One of my friends, who holds a successful job in advertising, was baffled that she's never given any financial support, while her brother, who happens to be older, is continually gifted checks from mom and dad. But, when we got to the heart of it, she also explained that her brother had a less conventional path to employment and education — took a longer time to graduate and is just getting settled in a new city. If you were mom and dad you might guess that this is the child who needs a little more in the way of guidance and support. Now, I know every family is different, so I'm curious — how does the money dynamic play out with your parents and siblings? If you're more accomplished, does it mean you get less money-love?