Financial Advice For Newly Single
Newly Single? Here Are 6 Financial Steps Just For You
Steph Wagner over at DailyWorth shares her insight into the financial woes and worries of newly single life and what you can do to make it easier.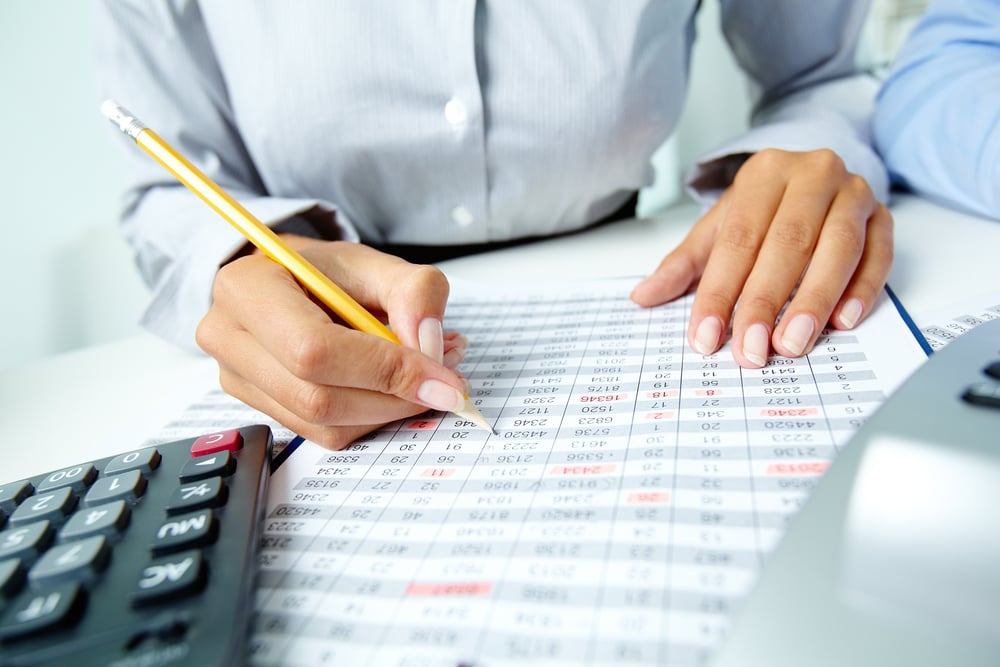 My general rule for the newly single is to never make irreversible financial decisions during the first year after a divorce.
But shortly after my own divorce was final, I put my house on the market and traded in my SUV for a more economical sedan.
It's funny how we often don't listen to our own advice!
But I knew, as chief financial officer of my newly formed "empire," it was a wise move, both financially and emotionally. Not only did downsizing shave close to $2,000 off my monthly expenses (not to mention cutting my property taxes by one third), but it also meant I had a clean slate to design the next chapter of my life.
My well-strategized plan quickly hit a glitch though.
About a week after I opened escrow on a new condo, a disturbing email popped in my in-box. It was from my lender and close friend. The subject line read, "What's up with your credit score?"
There is little that will create more anxiety to a finance guru than a blemished credit rating. In a panic, I grabbed the phone and began dialing for answers.
"What in the hell do you mean I applied for and received a $50,000 line of credit?"
Had my fear of falling victim to identity theft suddenly become a reality? The answer was yes. But the villain wasn't a well-organized gang or a brilliant computer hacker. The opportunist was actually my ex.
The man who once was my "everything" apparently decided that the best way to access an old, inactive line of credit — which had been previously titled in both of our names and I thought was closed — was to forge my John Hancock on the renewal form. As a result, I was now the proud owner of an additional $50,000 debt and a credit score that was more than 100 points lower than just six months before.
Ouch!
One of the most difficult things to adjust to in divorce is the notion that your once-beloved partner is now, in most cases, your adversary. And just because the ink is dry on the divorce decree doesn't mean the battle is over. There is still work to be done.
Following are the six financial steps for the newly single:
1. Finalize all financial arrangements.
Establishing the financial logistics of your divorce is only the first step. It is then your responsibility to see that the terms of your settlement are actually executed, including but not limited to changing the way financial accounts are titled, transferring divided assets into new accounts, executing any necessary quitclaim deeds on properties and transferring title on personal property like cars, boats, RVs, etc. Also remember to update your tax withholdings and notify your CPA about any material changes to your deductions.
Remember that, if you have children, only one parent can claim them as dependents!
2. Disinherit your ex.
Prepare a new will, trusts, living wills, and/or medical directives and power of attorney. (It's creepy to think that my ex had the ability to pull the plug!) Remember to also select new beneficiaries on all retirement accounts — IRAs, 401(k)s, etc. — as well as insurance policies.
Beneficiary designation trumps what you direct in your will!
3. Check your credit report.
Not only do you want to make certain there are no surprises, it is also important that you establish a list of liabilities that need to have your name or your ex's name removed from them per your divorce decree. Be vigilant! Don't assume that your ex has your back.
It is worth noting that if you own property together and both names are on the mortgage, a quitclaim deed will NOT remove you from this obligation. Therefore, if the party who was awarded the house fails to make a payment, you are on the hook, and your credit can be severely affected. To ensure that you are entirely off the loan, it's best to have the property sold or have it stipulated in the decree that the existing mortgage be refinanced by your ex within a specific period of time.
4. Don't make irreversible financial decisions.
Although buying that convertible luxury vehicle, investing in a new venture, or moving to Tuscany sound like great ways to begin a fresh start, you may be thinking emotionally and not strategically. Undoing a rash decision can cost you a lot of money down the road.
5. Think strategically!
It is reasonable to assume you may need to purchase a big-ticket item like a new car (please, not that convertible) or downsize into a less expensive home. If so, be strategic about it.
You may actually have a better chance of securing these types of loans immediately after divorce while your tax returns from the prior years still reflect numbers from your prior, and oftentimes more stable, life.
If you simply need cash, don't rush to liquidate your retirement accounts! The cost is simply too high. Not only is there a penalty and tax consequences, you are sabotaging all the work your money has done to build your net worth. A better option may be to open a line of credit (home equity, personal, or business) where the terms are much more advantageous than that of a credit card (4.86 percent vs. 15.57 percent APR).
6. Equip yourself with the right team.
Your new life deserves a strong footing, and often, surrounding yourself with a new CPA, trust attorney, and financial adviser is essential. It is critical that all three share your values and ideals and possess a strong desire to work with you and the other members of your team to preserve your income, protect your assets, and build your net worth.
Becoming newly single is never easy, even under the best of circumstances. And while your ex may not intentionally try to sabotage you, there are essential steps you need to take to not only protect yourself, but also create a strong financial foundation for the next chapter of your life.
— Steph Wagner
Check out these other great articles from DailyWorth: