Finding a Job Tips
6 Juicy Secrets to Job Hunting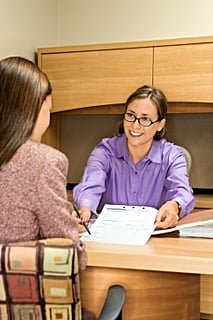 Finding a job has always been tough, and the economic meltdown just made things harder. Don't let the job hunt bring you down — you need to keep on trying and push through the tough times to get where you want to be! Arm yourself with these job-hunting tips:
Tap Into School Resources: Use the career services from your alma mater. For example, there should be plenty of job listings for alumni (not just entry-level ones), and go to networking events that your school organizes. If an interesting job listing opens up, ask a teacher or someone from the career office if they can direct you to a former student who works at the company. And remember, you can even check out career listings that other schools provide to their students. For example, because I was targeting a job in San Francisco, I asked a friend at Berkeley and another one from Stanford to give me access to view the jobs listed by their schools.
Cast a More Narrow Net: Your immediate instinct would be to apply to as many jobs as you can. If you can afford to do so, I would advise you to apply to less. That way you can focus and spend more time tailoring your resume and cover letter for the position you want. You can also spend the time networking and trying to find someone who knows an employee at the firm you would like to work in.
For more juicy job-hunting secrets, read on.
It Should Be Your Full-Time Job: If you are not employed, you need to make job hunting your number one priority. Spend your days crafting your resume and cover letter, and searching for jobs. Go to events in your field to network and you might even find out about a job that's not listed.
Making a Good Impression Goes a Long Way: Even if you didn't get the job, it's good to make nice with your interviewers and send a thank-you even if you didn't get a job. A friend of mine was so well liked in her interview that the recruiter called her as soon as another spot in the firm opened up. They kept her in mind even though a couple of months had passed since her interview.
Take a Deep Breath: Job hunting is going to be frustrating and there is a huge chance you'll see more downs than ups. Don't take it personally if you don't get the job, because there can be many reasons (none of them your fault) as to why you didn't make the cut. Take every interview as part of your practice process and view it as just another chance to perfect your elevator pitch.
You Need to Like Them Too: It's important that your passion for the company shows, because if you don't like what you're getting yourself into, chances are, you're not going to be a very happy employee. If you're excited about the job, it'll shine through during your interviews. Keep in mind that you're one of the many qualified applicants they are considering, and sometimes it all comes down to how well you fit the company's culture.