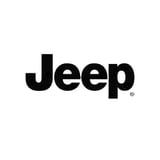 Only when you trust who you are can you navigate through life in a way that's your own. We partnered with
The All-New Jeep® Compass
to share how one entrepreneur quit her job to follow her true passion.
Gabriela LaRussa can remember her days watching the clock. She had a successful career in marketing, but the 9-to-5 job didn't fulfill her. Sensing she had what it took for a more rewarding challenge, Gabby decided to embrace the unknown as an entrepreneur. Today, after starting her own floral business that helped drive the mesmerizing flower wall trend, Gabby feels the exact opposite: "I can't get enough hours in the day."
How did she get here? Gabby's genuine love of flowers blossomed into a business, thanks to patience and passion. For two years, she created flower arrangements in her free time while launching a website and social media presence to share her work. As she gained traction on the internet, Gabby had a hunch she could turn it into a full-time business, so she started saving and eventually took a leap of faith. The opportunity to be her own boss and do what she loved every day was enough to accept the serious pay cut. "It trumped sitting at a desk daydreaming of what could be." She admits that most of her close friends and family thought she was nuts to leave a secure job with benefits and a regular salary. But, Gabby says, "I knew I would make something big of my ideas."
The passion for the work still drives Gabby today. After a couple of years bootstrapping her business, she finally began making a profit and today brings home more money than she did in her "safe" job. She still makes sacrifices — like getting out of bed each morning around 4 a.m. to drive her to the Flower Market. In order to get the best offerings, she has to be the first one there. But Gabby doesn't mind being an early riser: "There is nothing like fresh flowers before the sun comes up. It's almost an addiction for me." By being first, Gabby finds flowers with unique shapes and colors. "Those special florals will take any project from great to incredible." Ranunculus are her favorites, and she loves using snapdragons and eucalyptus to create looks with fresh textures and smells.

By pairing an eye for flowers with her marketing background, Gabby is creating one-of-a-kind masterpieces. She was one of the first professionals behind the now-iconic flower wall trend, those larger-than-life photo backdrops perfect for Instagram. Gabby noticed that she hadn't seen flower walls at major events and jumped on the opportunity. Today she continues to improve her flower walls — which can measure a staggering 8 feet by 8 feet — by mixing silk flowers with fresh flowers. Fresh flowers allow her to personalize each installation for the occasion and maintain a fragrant, living wall effect. By incorporating reusable flowers, Gabby reduces waste, helping both the environment and her bottom line.
Gabby sees value in staying open to new ideas. "I've realized I can never learn enough from my craft," she explains. This means taking every experience — good or bad — as a learning opportunity. That positive attitude has made it both an enjoyable and profitable experience for her: one that allows her to express her true self and help her clients do the same.
"When you start doing what you love, you'll never work a day in your life," Gabby says. She would encourage other women to follow a career path based on their authentic interests. "Every little accomplishment is so rewarding," she explains. "You're simply doing it for yourself."