Getting Cash While on Vacation
Don't Get Stuck Without Cash on Your Next Vacation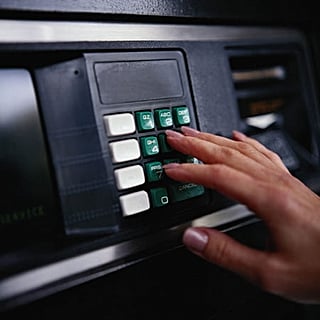 This recent New York Times article about countries that use the "chip and PIN" credit card system reminded me of my trip to Paris last year, when I was bummed to learn that I wouldn't be going on the romantic bike ride of my dreams because their incredible bike rental system didn't accept non-chipped cards. It also got me thinking about another lost-in-translation debit card tip that you should know before planning an overseas trip. Find out what that is when you read more.
Before planning a trip, make sure your debit card PIN meets the requirements of your vacation country. If you are an American traveling to parts of Europe or Asia, that often means ensuring that your PIN is only 4 numeric digits. Many ATMs don't allow more digits than that, which could mean that you'll be spending some quality time away from your cash for the whole trip. If you do need to change your PIN, stop by your bank to do so.
Need more tips on using an ATM overseas? Check out my guide, or let me know what you do in the comments.