Gift Cards Vs Cash
Easy A: Gift Cards Vs. Cash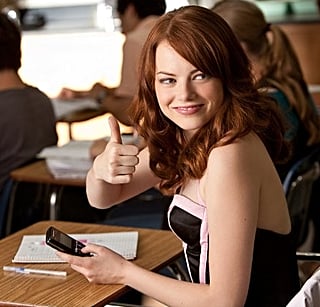 I don't know about you, but I winced when I watched Easy A because it reminded me what a savage jungle high school was. While I was watching the movie, the personal finance aspect of the movie jumped out at me (as always). I thought it was interesting that the heroine, Olive, requested gift vouchers from guys as payment for their fake sexual experiences. Receiving cash would've been a better deal, but I'm guessing she insisted on gift vouchers so it wouldn't seem as crass. Cold, hard cash definitely feels more impersonal, but here are some benefits of giving green as gifts:
Flexibility: The recipient will be free to buy whatever and whenever they want. They aren't limited to the store as well as a certain time frame.
Olive might feel sleazier, but getting cash has more benefits. To find out what they are, read on.
Won't go to waste: Cash is more likely to be used than gift cards, which can be put away in drawers and forgotten.
Spending more: People may feel pressured to use up the total value of the gift card so they might spend more than they would ordinarily. With cash, you can buy the item without doing any mental calculations and you won't have any money left over that you'll feel forced to spend.
Practical: If you're struggling financially, using cash to pay off the necessities like grocery bills will be a lot more valuable than gift cards to a spa massage.