Gretchen Rubin Helps You Be Happier at Work
5 Reasons Gretchen Rubin's Podcast Project Is a Career Game-Changer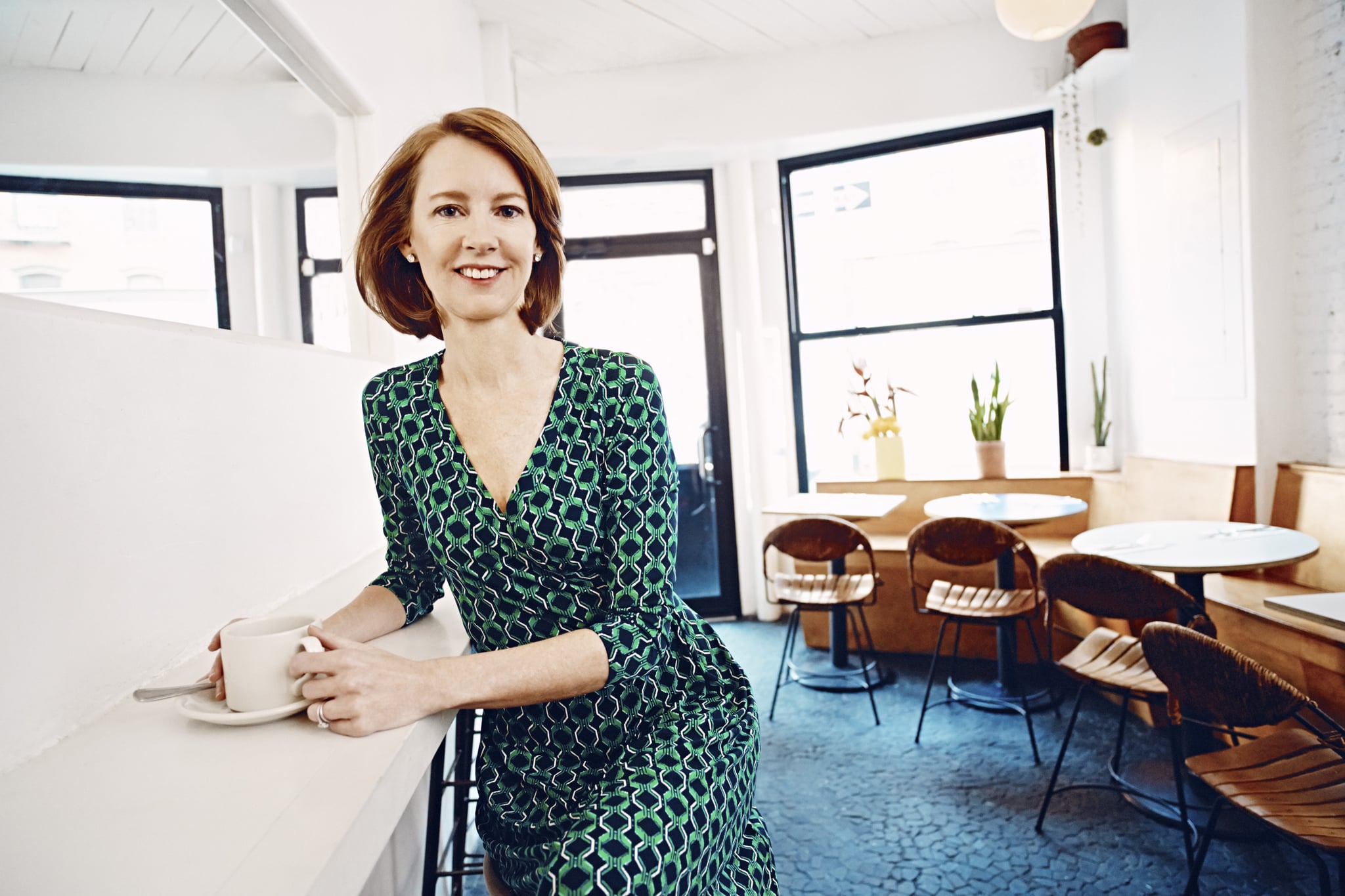 Gretchen Rubin's podcast Happier With Gretchen Rubin has a lot of fans. As the author of The Happiness Project and Better Than Before, Rubin is something of an authority on how to live a happier life, and her fans wanted more. Specifically, they wanted to know what other podcasts they could put in their ears that might be as helpful and interesting as Happier. So, Rubin went right ahead and built her own podcast imprint with Panoply Media, The Onward Project, selecting podcasts that provide actionable inspiration for living your best life.
As Rubin put it when we chatted, "The idea of the Onward Project is it's your life made better in all different ways. So it's happier, healthier, more creative, more productive. And all the hosts have their own specialties, their own subject that they're talking about, but the idea of the whole Onward Project is just, like, this is a place where you can come if you want practical, realistic ideas about how to make some aspect of your life better."
If that's not enough to get you subscribing, keep reading for more reasons to dive into the Onward Project.
1. You'll learn all about the management technique "radical candor."
Many of the ills plaguing companies can be traced back to poor management. But managers are often at a loss for how to actually lead and inspire in an honest and authentic way. That's where Kim Scott comes in. A Silicon Valley veteran, Scott literally wrote the book on radical candor, which is "the sweet spot between managers who are obnoxiously aggressive on one side and ruinously empathetic on the other." It's being a boss who "cares personally and challenges directly." Together with Russ Laraway (a management expert and former Marine), Scott hosts the podcast Radical Candor, providing anecdotes and practical advice for anyone actively trying not to "hate the boss you have or be the boss you hate." Rubin explained the podcast like this:
"I think it's hard to be happy if you're not happy at work. And these are people who are talking about, really practically, what can you do differently? Kim and Russ, it's very specific, you know, somebody is screwing up on your team, you're afraid they're going to start crying if you confront them about it. The easy thing to do is to say nothing or maybe even tell them, 'Good job!' But maybe that's not really the right thing to do or in the long run, the kindest, best thing for that person. So how do you think about it? How do you deal with it? How do you manage their emotions? How do you manage your emotions? How do you think about being a better team member and a better leader and a better follower?"
2. You'll realize that literally everyone makes mistakes — and it's OK.
One thing Rubin appreciates about these podcast hosts is how forthcoming they are with the mistakes they've made — and what they've learned from them. "Kim and Russ will often talk about mistakes they made, how they screwed up," she said. "And that's, I think, the way you learn the best: from mistakes. It's a lot more fun to learn from other people's mistakes. It's better to listen to how they screwed up."
3. You might be inspired to start a side hustle . . .
Another one of the Onward Project's podcasts, Side Hustle School, is a quick, fun, daily podcast averaging around six minutes in length per episode that explores the topic of side hustles. Host Chris Guillebeau defines a side hustle as "an income-earning project you start using the skills you already have and without quitting your day job." Most people have hobbies and interests outside of their "real" jobs, and Side Hustle School provides illustrative stories and practical advice for turning these passions into profit — on the side. As Rubin described it:
"Chris is super concrete about, if you want a side hustle, if you love your job but you have a side passion, or because you don't like your job and you're looking to ease an exit or transition, what are some examples of people who have done it and what did they do? Specifically, how do they do it and what are the different models? . . . [His] voice is just very practical, but it's also warm and inviting. It's sort of like having that voice in your head that's just telling you there's a lot of ways to do this, you could screw up and still succeed, other people have screwed up worse than you, there's a lot of ways to skin a cat, you know — it's just encouragement."
4. . . . Which could turn into a new career.
In fact, if you're like our very own POPSUGAR founder, it could turn into an entire online media empire!
5. Or it might simply make you a better employee in your current role.
According to Rubin, having a passion project on the side doesn't have to lead to a new career altogether — it might simply make you a happier and even more valuable worker in the role you currently hold. Especially if that side hustle is thriving, it proves to your employer that you have options for earning a livelihood and yet you're still choosing to keep your day job.
"In one of the episodes of Side Hustle School, one of the people he profiled said that she did, I believe, personalized Valentine's candies, hard candies, on the side. Seasonal business. Made tons of money. Seasonal, though, it's not a year-round thing. And I think if I remember correctly she worked in marketing. But she loves her job and didn't want to quit, so she kept doing it, but her boss knew that she had this other source of income and she was choosing to work and she could walk. So he kind of treated her better! He valued her more because he knew she had options. It actually made her day job more fun — her real job, her 9-to-5 job — more fun. Because you feel like you're choosing. . . . And it's exciting! To be like, 'Oh, I have this other separate identity.' But the problem is a lot of people want it but they don't really know how. They need somebody to sort of break it down."
And there's more to come . . .
On the horizon for the Onward Project are two more podcasts, one that examines the wackiness of working in Hollywood via Rubin's sister, TV writer Elizabeth Craft, and one dedicated to all things Whole30. For now, you can start catching up on episodes of Radical Candor and Side Hustle School, and keep moving onward.
Image Source: Andy Ryan