Health Care Changes That Will Affect Women in 2013
5 Health Care Changes Women Can Look Forward to in 2013 and Beyond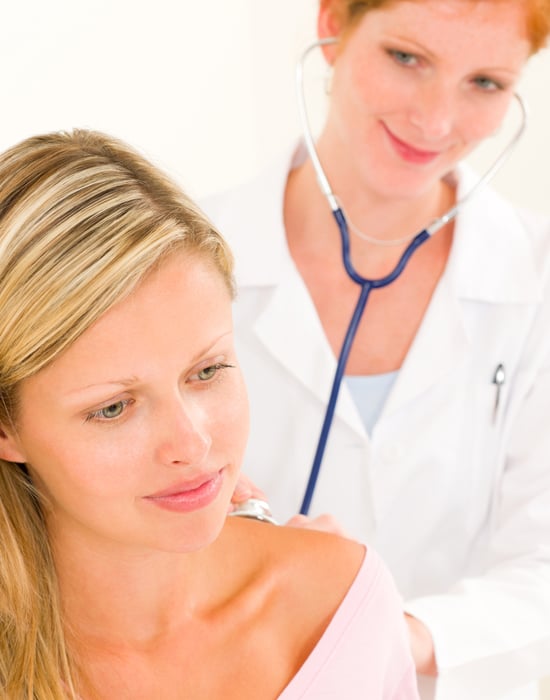 There are many changes the Affordable Care Act has implemented that have made a huge difference for women, starting with more affordable contraception, domestic violence counseling, cervical cancer screenings, access to other preventative services like mammograms and Pap tests without having to fork over copays, and more. But there's more good news ahead for us women. Jeanne Lambrew, the deputy director of the White House Office of Health Reform, said in a briefing recently that there are plenty of beneficial changes in store for women in the coming years. Here are some health care advancements women can look forward to:
More affordable prescription medicine. In 2012, 2 million older women have saved around $1.2 billion on prescription drugs due to the "phasing out of some of our gaps in our Medicare drug benefit," Lambrew says. The administration is working to phase out more gaps, which will mean more affordable prescription medicine for everyone.
Outlawing denial of insurance because of pre-existing conditions or gender. Come January 2014, the practice of denying insurance because of pre-existing conditions or gender will be banned. This is a big advancement for women, because many of them "pay more for no other reason other than that they are women."
Tax credits. There will be "premium tax credits" for middle-income women starting in 2014.
Better maternity benefits. Currently, more than half of women don't get maternity-benefits coverage in the individual market, and if they need maternity coverage, then they will have to pay more. But there's good news ahead for women looking to get pregnant in the future. "Of the roughly 15 million women who have health insurance today in this market, 8.7 million will gain maternity coverage in 2014," Lambrew says.
No more annual limits. The caps that limit the amount of coverage you receive will be removed in 2014.