High Interest Rates For Savings
10 Low-Risk Ways to Earn More Interest on Your Savings
We're thrilled to present this smart Kiplinger story here on Savvy!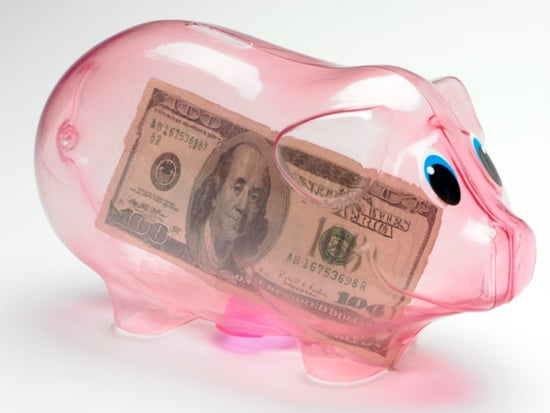 If you need a safe place to park your money now, you have a surprising variety of options to consider — even if the returns on some of them aren't pretty.
Don't expect rates to move up anytime soon. In response to the still-sluggish economy, the Federal Reserve has announced that it will keep short-term rates near zero through mid 2013 — and maybe longer.
We've listed the top spots for eking out interest on your savings, depending on your tolerance for risk and how long you can tie up your money.
Money Market Deposit Accounts
For your emergency fund — at least three to six months' worth of living expenses — and any other savings that need to be safe and immediately available, look to accounts insured by the Federal Deposit Insurance Corp., such as money market deposit accounts. Each account is insured up to $250,000.
Money market deposit accounts generally provide checks and an ATM card for withdrawing cash or to use for purchases. You can also transfer funds electronically to/from a linked checking or savings account. You are limited to six transfers per month, not including cash withdrawals at the ATM. With yields on money market deposit accounts as meager as they are -- the average account pays less than 0.3% — rate-shopping is essential.
BEST PICKS NOW: With a $2,500 deposit, you can earn 1.10% in a money market account at Incrediblebank.com, although you'll trigger a $10 maintenance fee if your balance drops below $2,500. Other banks with good rates include AmTrust Direct ($500 to open an account) and MyBankingDirect ($5,000 to open an account). Both are affiliated with New York Community Bank, and both pay 1.15%, but at AmTrust Direct you need to maintain a $10,000 balance to qualify for that rate.
Read on for more.
Savings Accounts
Savings accounts are also insured by the Federal Deposit Insurance Corp. for up to $250,000 per account. You can't write checks from savings accounts, but you typically can use an ATM card, and you are allowed to make up to six withdrawals or transfers per month. To transfer funds, you can link a savings account to a checking account.
BEST PICKS NOW: With just $5, you can open a savings account at Alliant Credit Union that pays 1.15%. A $10 contribution to Foster Care to Success, a nonprofit organization that serves foster teens, makes you eligible to join the credit union. (Credit union deposits are insured up to $250,000 by the National Credit Union Share Insurance Fund.)
Or you can open an FDIC-insured savings account at CNBBankDirect, the online division of Citizens National Bank, in Bluffton, Ohio, with just $1 and earn 1.05%. American Express Bank also offers a savings account with no minimum balance that pays 0.9%.
High-Yield Checking Accounts
If you meet the qualifications — which usually include banking online and using a debit card for purchases — a high-yield checking account is another option. The amount eligible to earn the highest rate is usually limited to $25,000 or less, and some of the best rates are available only to residents of the states where the bank does business. But a few banks open their accounts to the entire U.S.
You can find insured high-yield accounts offered by community banks and credit unions at Checking Finder. You can also search for higher-yielding accounts at NerdWallet.com, which shows you options from local banks and credit unions as well as from banks that accept deposits nationally. Each account is insured up to $250,000.
BEST PICKS NOW: Liberty Bank in Bethalto, Illinois is open to anyone, and its Kasasa Cash checking account pays 3.01% on deposits up to $10,000.
Certificates of Deposit
For money you can tie up for a few months or more — say, a portion of your emergency fund that you wouldn't need for at least three months, or money earmarked for tuition or retirement income — consider certificates of deposit. CDs come with maturities that typically range from three months to five years, with longer maturities offering higher yields.
You can invest in a long-term CD even if you think you may cash out early or if you want to take advantage of rising rates -- just be sure to check the interest penalty. But constructing a CD ladder — putting chunks of cash in CDs of varying maturities -- allows you to benefit from the best current yields and stay flexible enough to snag top rates down the road. When interest rates rise, you reinvest cash from shorter-term CDs to take advantage of higher yields. Your longer-term CDs will continue to earn interest at today's highest rates.
If you'd like to put more than $250,000 (the maximum the FDIC will insure in a single account) in CDs, the Certificate of Deposit Account Registry Service (CDARS) offers a convenient way to invest your funds. You deal with one participating bank, which sets the rate and parcels out $250,000 chunks to some of the more than 3,000 participating institutions.
BEST PICKS NOW: You can earn 1% on a one-year CD at Ally Bank with no minimum and more than 1% at New Dominion Bank with a $1,000 minimum. If you can tie up your money for five years, you can earn nearly 2% at Intervest National Bank ($2,500 minimum) and New Dominion Bank ($1,000 minimum).
Savings Bonds
U.S. savings bonds are another supersafe investment for money you can tie up for a year. You can cash in savings bonds after 12 months, but if you redeem them before five years have passed, you forfeit the last three months' worth of interest. EE bonds pay a fixed rate; the I-bond's rate is composed of a fixed rate, currently 0%, that lasts for the life of the bond and a semiannual inflation rate that changes every six months. You must purchase savings bonds in an online Treasury Direct account, which you can set up at www.treasurydirect.gov.
BEST PICKS NOW: EE bonds pay low rates (currently 0.6%), but I-bonds pay an attractive 3.06%. If you bought a $1,000 I-bond and redeemed it after a year, you'd still earn about 3% interest after the penalty.
Read on for five more ways to earn more interest on your savings.
Here are some smart stories from Kiplinger:
What Low Interest Rates Mean for Young Savers and Spenders