Hosting a Magazine Article Club
Host a Budget-Friendly Night In: Magazine Article Club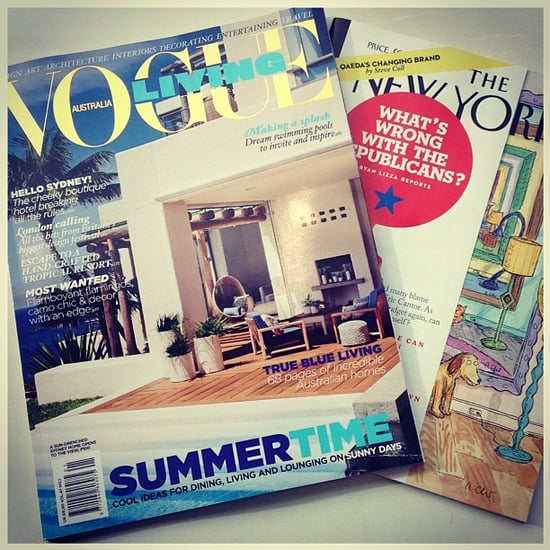 Chances are you've heard of book clubs before, if not participated in one. But a magazine article club? That might be a different story. This weekend, instead of hosting a book club, plan a magazine article night.
It's very simple: just pick an article you find interesting and ask your friends to read it too. Then you can all come together over a glass of wine to discuss what caught your attention, what was missing, and more. It's much easier than a book club because you don't have to pick a date weeks in advance, your friends can most likely find the article online or at a kiosk, and depending on how long the story is, they can read it in less than an hour.
How's that for an easy but engaging weekend activity?